We launch our tour to the Thai MotoGP in our three favourite hotels, 3*, 4* and 5*. The Deluxe package is at the hotel near the track, home to many teams and riders.

Our packages are 4 nights, but we encourage you to stay longer or come sooner - extra nights are inexpensive, especially at our 5* hotel where the first two nights are just €20 per person per night!

All packages can be paired with grandstand tickets, however we recommend the VIP Village where we hope to have a private suite with special guests and host(esses)

All packages include our Friday opening dinner with top guests, and of course ground transport.

Wednesday join us in Bangkok for a memorable tour in a tuktuk, optionally staying in a brilliant 5* hotel downtown, and we take care of all your transport from the moment you land, to Buriram and back for total care & fun!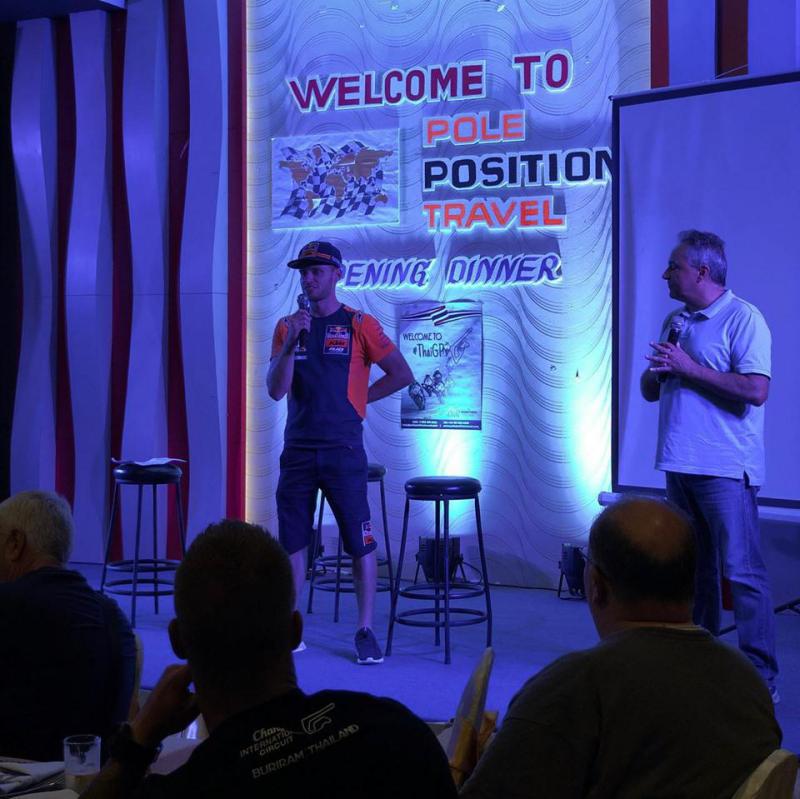 Opening dinner in 2019 with MotoGP rider Brad Binder and ace journalist Manuel Pecino