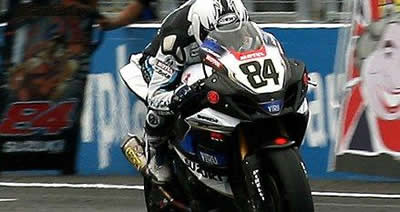 Michel in action at Phillip Island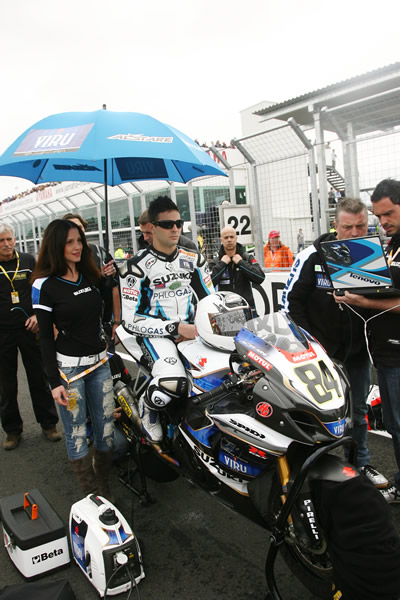 Start grid - our customers will get opportunity to be on the pit lane during the weekend to get incredibly close to the action!

MotoGP: www.polepositiontravel.com
WSB: sbk.polepositiontravel.com
VIP: www.polepositionvip.com
+44 191 406 6260 • +1 800 501 0302 • +353 1 657 1933
And they're off! SBK starts & we join Alstare Suzuki!

Wow - hats off to Carlos for a domination at Phillip Island, but how cool is it that the top SIX positions are occupied by SIX different marques? Superbike promises to be a thriller (as usual...)

We are delighted to confirm our partnership with World SBK team Alstare Suzuki. The charismatic Michel Fabrizio ended the weekend in a solid 5th place; proving that this team - as always - is bound to be a contender.

As one of the most veteran and successful privateer teams in SBK, Alstare can boast a world championship (2005 with Troy Corser) a runner up in 2007 with Max Biaggi (whom they brought to SBK!), and again 2nd in 2010 with Leon Haslam (ironically losing to Max!).

SBK Team Experiences

Join us and Alstare for an unforgettable weekend in the paddock and pits as a VIP guest. Our SBK Team Experience includes:
Complete access to the paddock
General admission & grandstand seating
Unlimited access to the team hospitality unit for drinks, meals and just chilling
Unrestricted access to the team's garage
Private technical tour of the bike & garage
New in 2011: Use of Pit Lane passes, even when bikes on the track!
Event Programme
Team souvenir and 10% discount on all other team merchandise
Pole Position guide on hand all weekend
Available for all events, price around £500/€595
Donington SBK introductory special: just £395! book
n.b. If you purchase a Team experience as part of a package tour, you will save at least €150/£128!