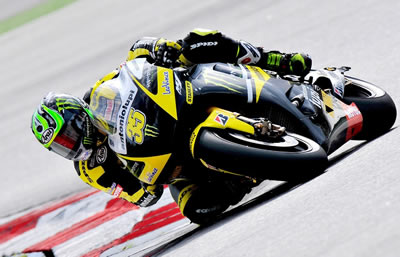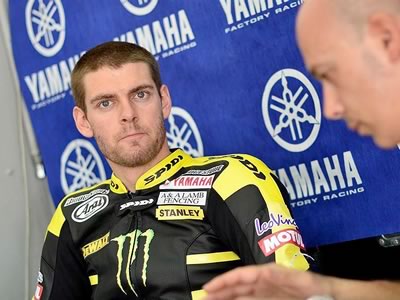 Cal in action testing in Sepang; and in pit. 'Cal Experience' customers will have the opportunity to visit him in the Tech 3 pit & hospitality!
MotoGP: www.polepositiontravel.com
WSB: sbk.polepositiontravel.com
VIP: www.polepositionvip.com
+44 191 406 6260 • +1 800 501 0302 • +353 1 657 1933
Next newsletter: Silverstone special preview
Pole Position Travel & MotoGP rider Cal Crutchlow

We are besides ourselves with delight to announce that Pole Position Travel will be working with British MotoGP rider Cal Crutchlow in 2011!

Cal, riding for Tech 3 Yamaha, is an excellent candidate for 'Rookie of the Year' and has already shown impressive form in the pre-season tests.

Cal will be appearing at a number of Pole Position Travel events & hospitality suites; notably Jerez, Silverstone, Mugello, Laguna Seca, Brno and certainly others.

Best of all, a few people this year will be able to join us and Cal as his special VIP guest for the weekend in paddock, pits and hospitality under our 'Cal Crutchlow Experience' package. See our ClubGP site for more details & booking.

Cal at Silverstone 10-12 June

If you are planning to attend Silverstone this year, you will see a lot of Cal if you come with us!

We have reserved extra Cal Crutchlow Experiences for this event. You will spend the weekend at the British MotoGP with Cal! You need to book this via phone or email.

Cal will join our top table of ALL the British riders Friday night at our annual reception! Included with all packages, or can book separately.

Cal will be a guest at The Pole Position Club VIP suite. This will be the 'insider' spot for the weekend with several guest riders and our golf cart tours to the padock! Check all this out on our Silverstone hospitality page.