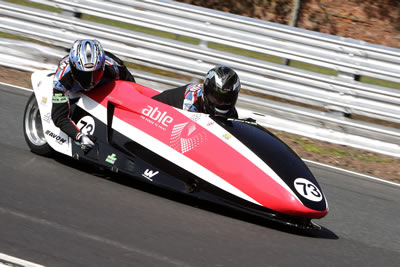 Craig & Dan on their way to winning at Oulton Park.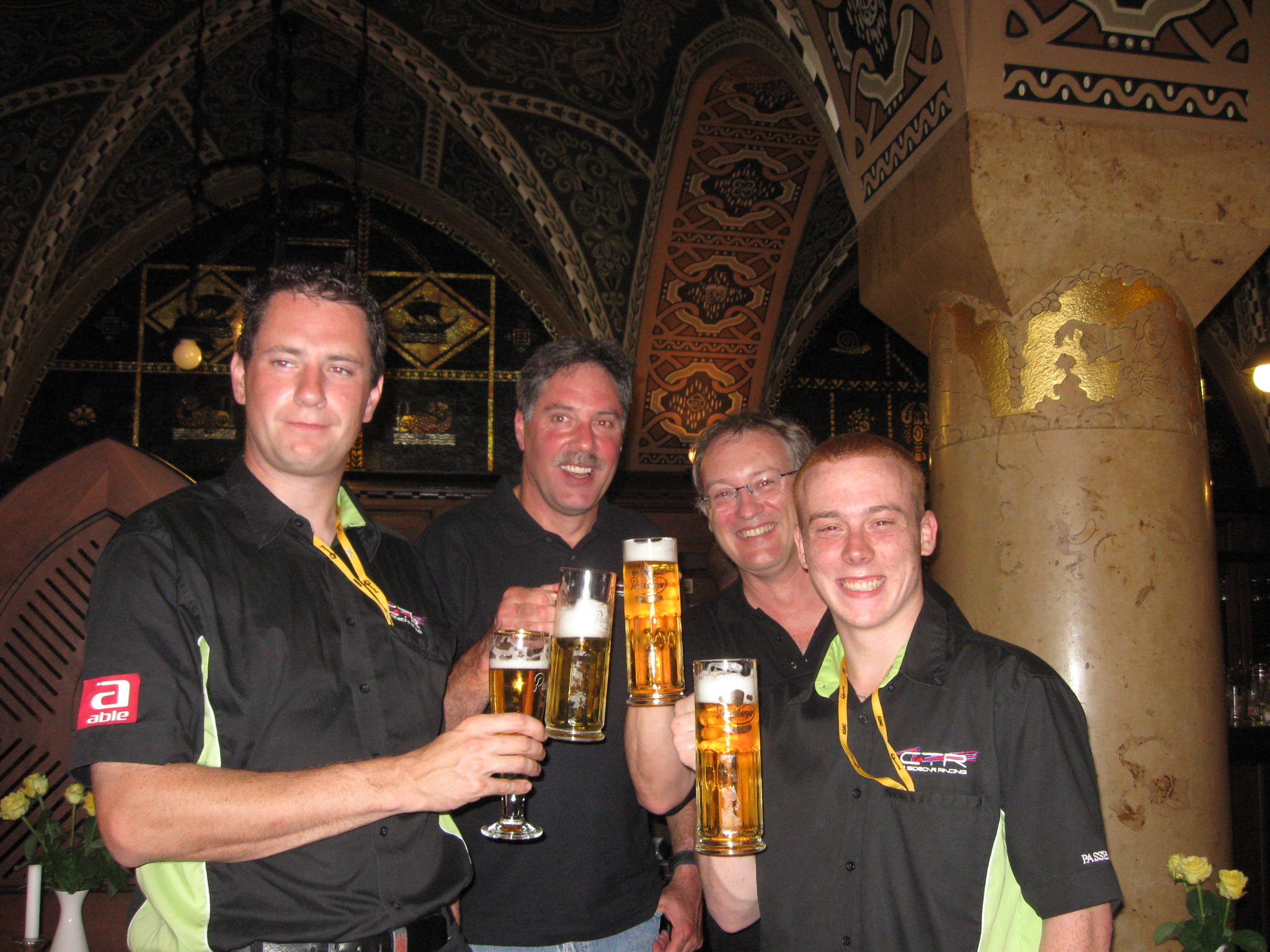 CTR Racing will be our special guests Friday night at Sachsenring, in the legendary Ratskeller! A good time will be had by all...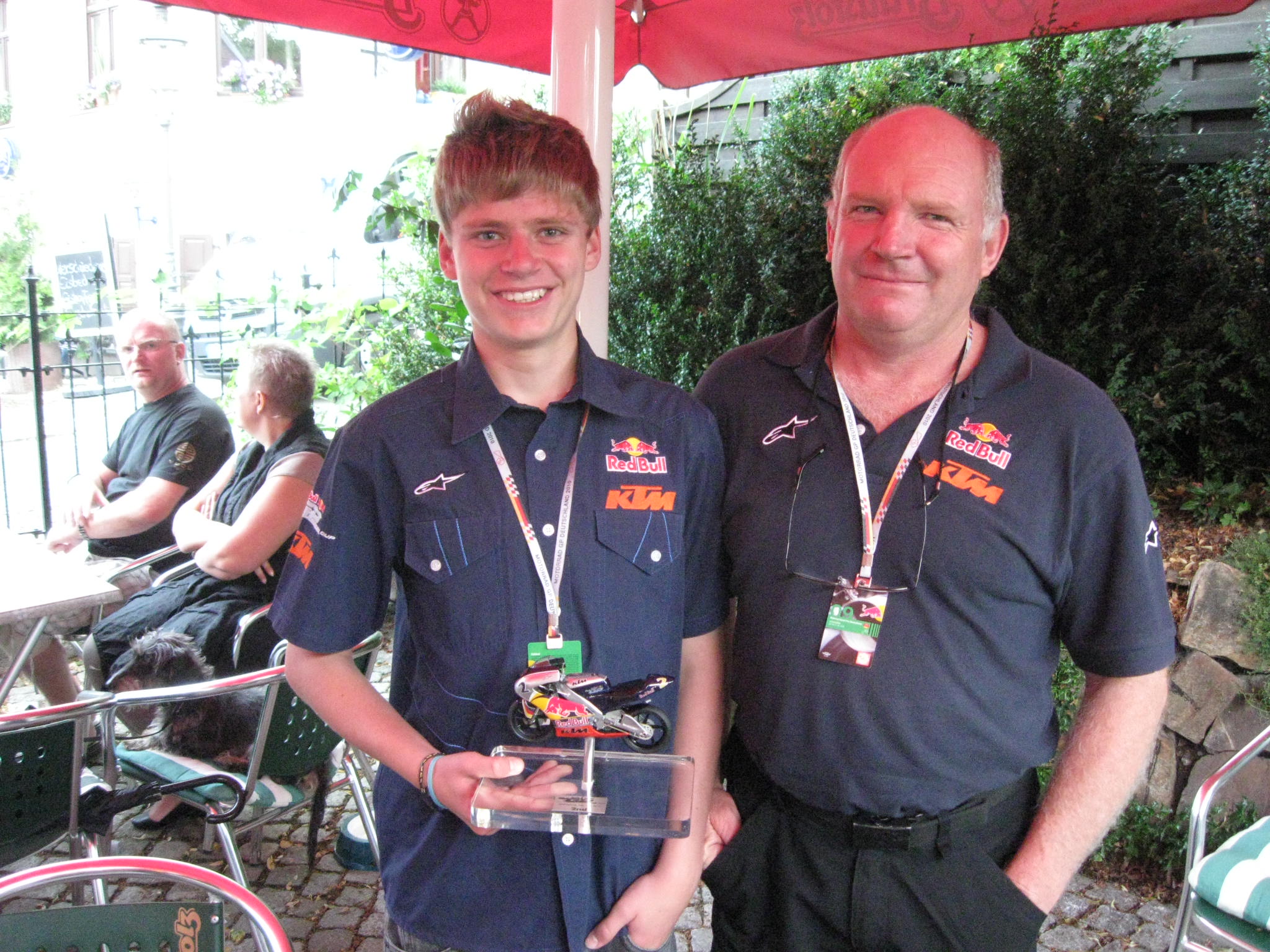 Brad Binder adds some more hardware to his shelf. Proud dad Trevor stands by.
MotoGP: www.polepositiontravel.com
WSB: sbk.polepositiontravel.com
VIP: www.polepositionvip.com
+44 191 406 6260 • +1 800 501 0302 • +353 1 657 1933
Join the Paddock in Sachsenring 15-17 July!
Pole Position Travel sponsors British sidecar team CTR Racing
Flush with victory in every class last weekend at Oulton Park, British sidecar contenders Craig Chaplow and Dan Evo will be joining us as our special guests at Sachsenring where they will compete in the international Supersides. We have 4 places for VIP guests of the team for the weekend. Any closer to the action and you will have to kick Dan out of the monkey seat!
The package is €595/£525 pp & consists of:
Guest of team with access to paddock, pits, and pit lane pre- and post-race
Weekend sidecar AND Moto2/125 GP paddock access
Hospitality (drinks, food) at our one of our partner team's hospitality
Private guide tour of paddock and a GP pit
Best of all, you will be supporting a rising star in sidecar racing!
More about package • More about CTR Racing
Sachsenring is a real gem of an event - thrilling racing and a brilliant atmosphere. Try it! Flights UK - Dresden right now about €100/£88. More...
Meet CTR at our stand at Thundersprint May 7-8 Northwich, Cheshire.
Supporting South Africa
We sponsor rising South African star Brad Binder & ZA 125cc
Brad Binder (41) is one of the top contenders to take the 2012 Red Bull Rookies Cup. He rewarded our support with pole position & a podium in the very first race at Jerez! The Rookie Cup races take place at Portugal, Silverstone, Assen, Mugello, Sachsenring, Brno and Misano. Always some of the most thrilling races of the day!
See Brad in action at home in the Northern Region Pole Position Travel 125cc championship.
If you are coming from South Africa, phone our new ZA number: +27 1 0500 3898
You can support Brad by joining him at one of the events as a VIP guest. Ask us...