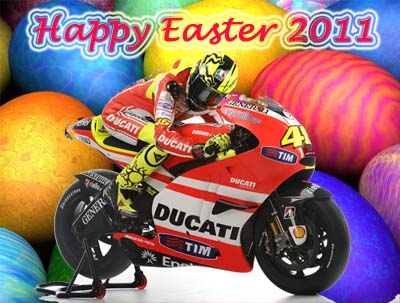 Event Reports
While you are recovering from your Easter feast, why not check our photo galleries from the opening rounds? Warning: will make you hungry again!
| | |
| --- | --- |
| | Qatar 20/Mar: We did four nights under the lights, killed some dunes, shopped till we dropped and caught some really cool action! Cal dropped in to give us the inside scoop! |
| | Donington 27/Mar: We do our first SBK round! Many guests of Suzuki Alstare, pit lane & paddock! |
| | Jerez 3/Apr: A weekend of brilliant racing, and seemingly endless food, drink and energy! Always one of our favourites! |
| | Assen 17/Apr: Our first full package tours means the SBK action didn't stop at the track! Friday night drinking with JT was a great way to start! |
MotoGP: www.polepositiontravel.com
WSB: sbk.polepositiontravel.com
VIP: www.polepositionvip.com
+44 191 406 6260 • +1 800 501 0302 • +353 1 657 1933
Kaprova 13 • Prague 1 • Czech Republic
Win a SBK Pit Pass or weekend in MotoGP Paddock!
The MotoBunny has left some real treats on our web site - find them for a very happy Easter!
Somewhere in our web site, within MotoGP or SBK event photos there are hidden 3 Easter eggs looking like the one above (but may be smaller!). Find these for one of our cool prizes:
1st prize: Weekend SBK Pit Pass or weekend GP 125/Moto2 Team Experience (your choice)
4 x 2nd prizes: Our special edition 'MotoGP 2010 Season Review' book
All other correct entrants will receive a £25/€30 gift certificate redeemable for any purchase in the 2011 MotoGP or SBK season!
This contest is open ONLY to our newsletter subscribers!
Prize winners will be selected at random from all correct entries received before 23:59 GMT 29/April/11. Limit one entry per registered newsletter recipient.
To enter: Send email to easter@polepositiontravel.com stating:
Your name
Email address on which you have received this newsletter
The locations of the three eggs. You can express in words ("The Deluxe Package at Estoril") or via URL ("/estoril/2011/packages.htm")
Hint: Eggs are hidden in event pages - NOT in photo galleries or websites not in the 'polepositiontravel.com' domain.