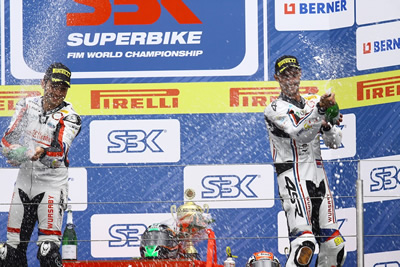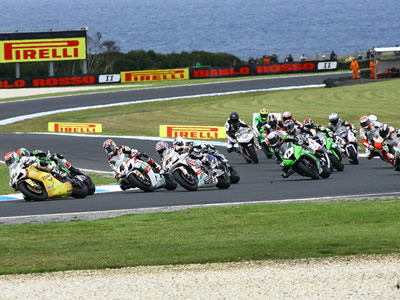 With at least 5 races each weekend, the action is intense at SBK. We'll make sure you don't miss a nanosecond...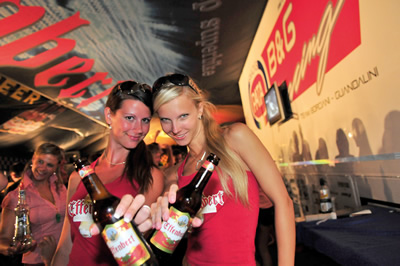 Liberty is sponsored by yummy Czech beer Effenbert. They supply hostesses dedicated to the VIP customers (and of course our staff as well)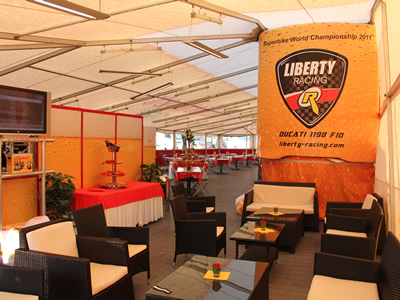 The Liberty hospitality is the largest in World SBK and - we like to think - the best!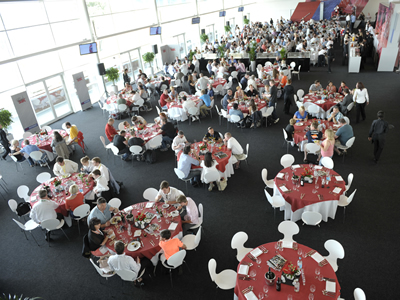 However if THAT's not good enough for you, we are one of the leading trusted resellers of official SBK Hospitality, bringing the best of both worlds - top elegance and comfort, along with full paddock access. AND as a Pole Positio Travel customer, you get many Team Liberty benefits as well such as a private Garage Tour and you will be admitted to the VIP enclosure at the parties! You will feel truly VIP! More...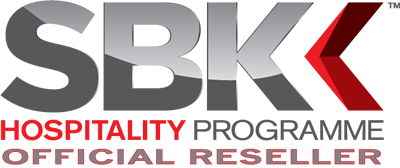 Happy Leap Day!
We launch all-new 2012 World Superbike programme
We team up with Effenbert Liberty Racing in SBK
We are delighted to announce a complete new programme for the 2012 World Superbike Season & make some special introductory offers
SPECIAL OFFER 1: FREE UPGRADE to full Team Experience for your first purchase of a package with Paddock passes
SPECIAL OFFER 2: €100 discount if you purchase a Team Experience on its own in the month of March. (they are still more heavily discounted as part of a package however!)
See our new website: sbk.polepositiontravel.com
In our pilot SBK season in 2011 we were astonished at the incredible level of access and sheer fun we were able to deliver to customers. This is a real bike-lover's series, and we can't recommend an SBK weekend highly enough.
We are running packaged tours to ALL events; alternatively you can just buy passes from us. However we discount Paddock and Team Experiences 25-30% when sold with packages; VIP is 5% discounted)
All tours include 3 nights quality B&B accommodation, on-site 24 hr guides(usually speaking local language as well as English), Friday welcome drinks with special guest(s), transfers (although several hotels you can walk!), and your choice of Paddock Pass, SBK VIP Hospitality or Team Experience.
We join forces with Team Liberty
Team Effenbert Liberty Racing are THE party team in the paddock. They actually operate the Paddock Party (at many events!) and we will also be putting together some super off-track parties at some events (Brno, Moscow & San Marino for sure!)
With us and Liberty, you won't get any closer to the action without a career change!
Everyone on the Liberty Team Experience will have full access to the hospitality, complete garage and pit access, access to the PIT LANE (and some lucky folk every event will stand ON the STARTING GRID!), access to the VIP Enclosure at the parties, private photo shoot ON the bikes, our own hostesses (in addition to the Pole Position staff!), merchandise and much more!
Liberty runs 5 riders in SBK and 1000 STK - all speaking good English (well, Brett speaks Canadian!); and a very friendly lot. A lot of bikes for the buck! More on Liberty...
And for those of you who have joined us in the MotoGP paddock in 2011 you probably know the former LCR Honda manager Fabio Alberti. He is now the manager of Liberty Racing, and those who have experienced him before know he will move mountains to ensure you have the time of your life! (If you doubt this, check out his tough role of selecting umbrella girls...)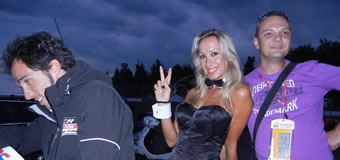 Flights and travel
How to get there? Ask us if you need advice. We can also book flights for you.
You know that flight costs vary by the minute so we aren't going to name a flight price now and then change it. We charge you the ACTUAL COST of the flight, and then add a modest service fee - or we just give you the flight details and you are free to book yourself! We can arrange local pickups and combine customers for taxi-pools, especially great for those more remote events (read: Aragon! Where our hotel is 15 mins from the track!)