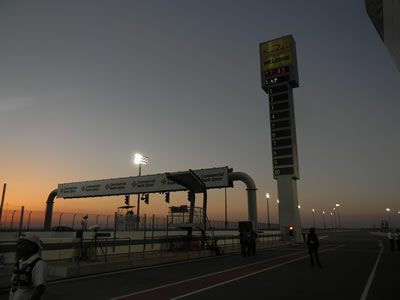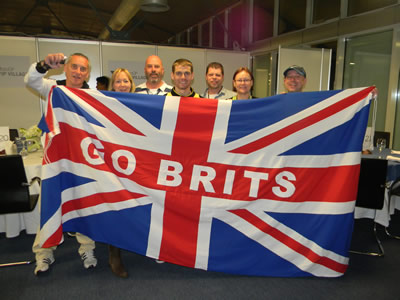 Our special guest in 2011 was Cal Crutchlow. We had a few appreciative Brit customers...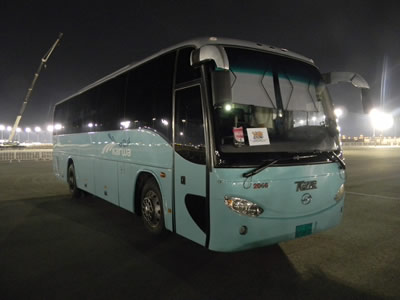 Since virtually no one goes, this is an incredibly exclusive event. (I think there were 8 people waiting for Rossi to emerge from his pit after one session!) This was our coach, with pass number 1 (and only!)
MotoGP rubber is about to hit the road!
Make it Easter in Qatar! 5-8 April
New bikes, new classes, new riders, new rules - this season will be an eye-opener! And where the eyes first open is under the starry skies of the Losail Circuit in Qatar!
If you've never made it here, this is a totally unique event. Loads of fun, with a very exclusive feel! And THIS year will be exceptional!
Our programme:
Thursday 5/Apr - optional evening track visit followed by informal drinks at the bar with paddock friends
Friday 6/Apr - Our opening reception takes place AT the track, INSIDE the paddock! ALL package customers will join us, and get full paddock access! And we have a surprise MotoGP Rider as our special guest!
Saturday 7/Apr - Qualfying day, and VIP Village customers have FULL PADDOCK ACCESS
Sunday 8/Apr - The NIGHT RACES! We conclude in the bar with more paddock rats...
We offer two packages:
Deluxe package in the top 5* hotel (home to several MotoGP teams) in Doha. Price €1280 (£1077) pp with hospitality tickets.
Classic package in central 4* hotel. Loads of fun, price from €555 (£467) with grandstands.
More info & booking: polepositiontravel.com/qatar
Flights and travel
How to get there? Ask us if you need advice. We can also book flights for you.
Flights UK - Doha return from about €685/£569 at the moment. We can pick you up... (A LOT less if you are a bit more flexible)