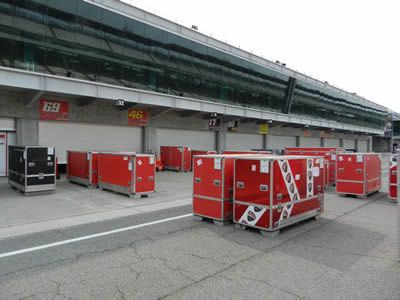 Ducati crates in Indianapolis have just arrived and waiting for some guys in red....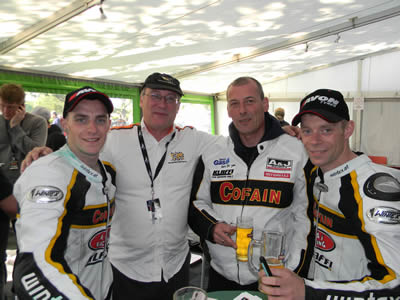 We are delighted to support Brits Ben and Tom Birchall, currently 3rd in the World Championship! Come visit them in the Sachsenring paddock! (pictured at IoM TT)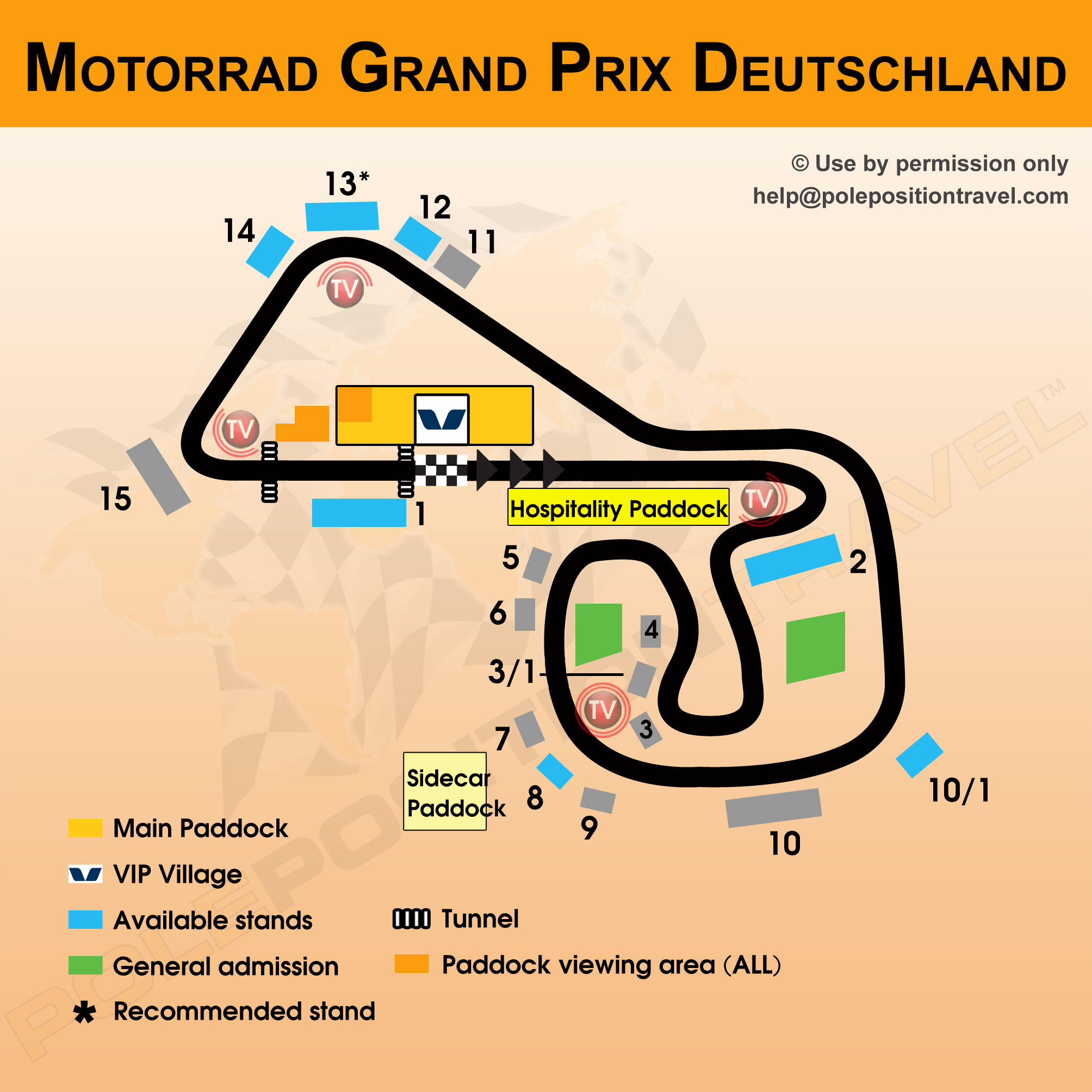 We have tickets, VIP Village and the Team Experiences for the event. THURSDAY we go to the paddock for our "Insiders night" and Saturday for our great "MotoGP Night" Dinner with Honda Gresini!
Sachsenring MotoGP 12-14 July
Ever wonder how the entire paddock manages to pack up Sunday from Indianpolis and show up in Brno on Wednesday ready to set up?
Join us Friday Night and find out! We are delighted to announce that our guest speaker at our opening dinner will be Rob Roston - the man in SEL Logistics whose job it is to move the entire circus overseas and back safely!
The event takes place in the sublime Chemnitz Ratskeller where we will also enjoy other special guests, inculding some riders, and superb Saxon hospitality (und bier!)
ALL Package customers of ours are automatically included in this event, you can book separately here.
The Sachsenring Tour
Our parties apart, Sachsenring is an amazing event! With usually SEVEN races over the weekend, including 2 of the always thrilling Red Bull Rookies races, and the FIM Sidecar World Championship. A great track just to wander around, and a great value destination!
Leave all the hassles to us! Full packages from €600/£515/AU$800 pp. includes 3 nights B&B, opening party, transfers, merchandise and full attentions of our professional onsite guides!
Available in top 4* Hotel or good 3*, all in Chemnitz - more
The Paddock Club
Spend the MotoGP weekend as a team guest. Just £499/€599
Thanks to our support of Moto3 riders Danny Webb (England) and Brad Binder (South Africa), we can make a unique offer for the German round. You will have access all weekend to the paddock, lunch and all day access to the team hospitality, rider intros, garage tours and plenty of opportunities to spot your favourite pilots up close!
Or fancy being a guest of a MotoGP Team Honda Gresini or LCR Honda (with their German rider?). Gresini Team eperiences also include a TRACK tour!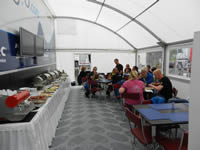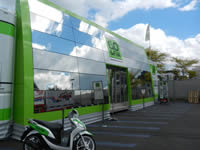 Team Ambrogio & Honda Gresini hospitalities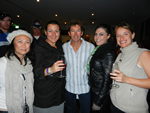 Contact our team to discuss your personal requirements for the perfect moto racing tour!

See all our specialist tours and galleries here. Were you there? Check out photos from 2012 MotoGP, World SBK and Isle of Man TT. (some events TBC)
MotoGP: www.polepositiontravel.com
WSB: sbk.polepositiontravel.com
VIP: www.polepositionvip.com
+44 191 406 6260 • +1 800 501 0302
HQ: Kaprova 5 • Prague 1 • Czech Republic
Also in Perth, Australia +61 3 8376 7755