Happy Independence Day!
to all our American friends!

The photo is from the 2014 Isle of Man TT. 2015 will launch soon - pre-book NOW, it will sell out almost on lunch. www.iomttvip.com
Pramac Ducati Team Experiences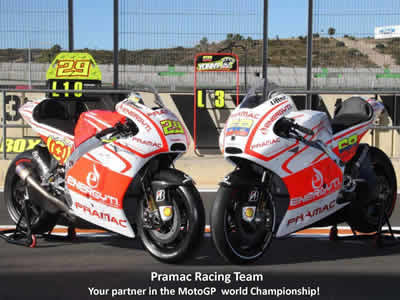 Special Prize giveaway!
At the Brno MotoGP we will be launching our new MotoGP Team experience with new partners Pramac Ducati. The package includes:
weekend paddock pass
Pramac welcome pack with merchandise
lunch and hospitality
meet the riders (with photo/autograph opportunities)
watch a session FROM the garage
tour the garage & paddock tour
a visit to the SERVICE ROAD for up-close viewing
dinner with the team Saturday night.
Of course all ably assisted by one of our expert PPT guides!
Special introductory price €1100 for Ducati fans. (will revert to "normal" price of €1295 after Brno. You need to tell us you love Ducati...). Book here
SPECIAL OFFER: Two guests booking our Pole Position Club (Moto2/3 Paddock experience) will get a FREE upgrade to Pramac. So if you want to save some money, have a fantastic weekend regardless AND have a chance to be a Pramac guest, book this. €599 Book here.
Charity Auction to feature CAL CRUTCHLOW...
...and many other riders as we dance, eat, drink and have a whale of a time at our legendary trackside charity gala Friday 15/August. All money goes to Riders for Health.

This is included in all our packages, but if you are just doing it on your own you can still come to the party! €55 if pre-booked. Book
Brno MotoGP for £199 per person!
Did you know you can book our Economy package for 2 nights, including B&B, transfers, guide and general admission tickets for just £199 pp? And THEN you can take a further 5% off with our discount code.
Door-to-door cost ex London from £454 pp!
Here's how:
Friday 15/Aug: RyanAir Stansted - Brno, return Monday 18/Aug (£180 pp) (book yourself here)
3 nights 'Economy' package in 2* hotel; adding airport t/f and opening party and general admission tickets for 2 people, sharing (£274 pp). Book here - select 3 nights from Friday, 1 room, 2 tickets; and choose options for opening party and Prague airport t/f (email us your flight details and we will do the t/f from Brno)
Don't forget to put the discount code for a further 5%!
| | |
| --- | --- |
| The rooms in our Economy package are simple and clean. Very close to the brewery! :-) Door-to-door coach Sat/Sun | |
The end of Brno??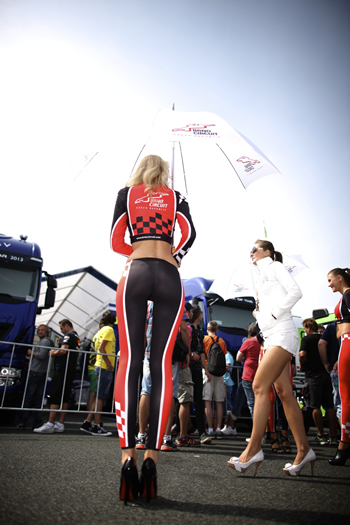 This time it is serious. Yesterday, the Czech goverment voted down the requested support for the MotoGP in Brno. The event is in genuine jeapordy. As our flagship and home event, we and all concerned will be pulling out all stops to try and save the event, however there is a serious risk that 2014 will be the last Czech MotoGP in Brno.
This will be a terrible loss to the sport, the region, and indeed all of Central and Eastern Europe for whom the Czech MotoGP is a "home" event and is the largest single sporting event in the area.
Fact: the Brno MotoGP 2013 had the greatest attendance of ANY MotoGP in the season.
It was also considered one of the most exciting races. See the lucious photos/videos from 2013
We need your support in convincing the powers that be that this is an event worth keeping. The best way to show this is to come along!
Brno MotoGP 15-17 Aug 2014
As our flagship event, of course we have it all... A small army of staff. Coaches which run door-to-door (exceptionally). Parties, tickets, 100+ hotel rooms. Tailor-made packages. You name it....
You can find all products, tours, tickets on our web site. Here are some of the highlights. Also see the photos
Superb 2*/3*/4*/5* packages including accommodation, guides, transfers and much more. Our Deluxe package is in the best hotel in Brno! More...
Awesome Friday opening party at the track. Bottomless beer, riders (incl Cal Crutchlow), live music, dance, charity auction for Riders for Health. More...
Full team experiences with MotoGP Teams Honda Gresini or our great Pole Position Club (Moto3) More....
New Pramac Ducati Team Experience More...
The BEST hospitality unit in MotoGP in the BrnoGrandPrix.com Club with stunning views at the top of the famous stadium section. More...
The superb VIP VIllage - and in addition to all the usual benefits we have a Pole Position Travel private guide and shared PADDOCK PASSES More...
The official MotoGP TEST Monday as VIP guests of a MotoGP team! You can't get any closer!! More...
UK-Brno Bike Tour! Departs UK 13/Aug, return to UK 20/Aug. More...
Many optional extras: Dinner Saturday night in the paddock with a MotoGP team. Dinner at the Brewery. Our famous Suday night Moravian Evening.
Best of all - you can take 5% off ANYTHING as a reader of this newsletter. Use code BRN14GU when placing your booking online or via phone/email
See our web site for info and booking or call!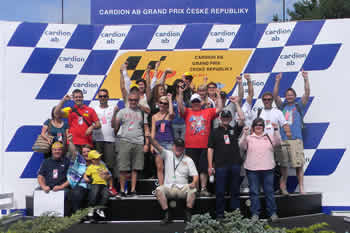 Everyone's a winner at Brno! Come help us save it!! See our photos and videos from 2013. (Watch the video!!)
Download the consolidated MotoGP/SBK/F1 calendar
Check out photos from previous years: 2011, 2012, 2013