What about SBK?
We haven't forgotten our friends at SBK!! We are partnering with factory Kawasaki Racing again with two British superstars: Tom Sykes and Johnny Rea. We'll launch our full catalog before Christmas, but expect to see exciting tours to Phillip Island, the new Chang circuit in Thailand and much more! We can quote today, contact us.
Winter Shows
Come and visit us this winter!
13-15 Feb London MCN Show
27 Feb - 1 Mar Dublin Ireland
7-8 Mar Edinburgh Scotland
Special, unique offers and prizes only at the shows!
Isle of Man TT
5-12 June 2015
Expect a special newsletter on this remarkable event soon, but a heads up that we are nearly sold out!
3 packages with great hotel accommodation, opening party with Steve Parrish, incredible VIP Platinum with Sr Race Day hot course car lap! Just a very few highlights of an awesome week.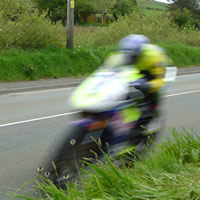 Donington MotoGP
27-30 August 2015
MotoGP's brief return to Donington is already looking to challenge Brno as out top event of 2015. This one will get a special newsletter, but check out our 3 hospitality options, 3 MotoGP team guest opportunities, our own Pole Position Club hospitality and 2 great packages close to the track. Also repeating our famous Friday evening British Young Guns reception, hosted by Niall Mackenzie!
Forward this issue
Do you know someone who might be interested in receiving this newsletter?
Unsubscribe/Subscribe
Don't want to hear from us via email? Add another email address> (see also link at botom)
Contact Us
Pole Position Travel SE
Kaprova 5
Prague 1
Czech Republic 110 00

+44 191 406 6260
+1 800 501 0302
+61 3 8376 7755
+353 1 657 1933
+27 10 500 3898
+420 222 313 663

www.polepositiontravel.com
www.polepositionVIP.com
sbk.polepositiontravel.com
www.iomttvip.com
Sepang MotoGP Test • 4-7 Feb 2015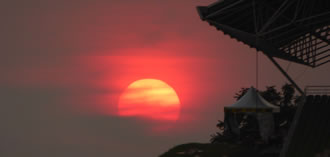 Like you need an excuse to visit balmy Malaysia at the height of European winter? How about seeing all the new bikes and teams up close, in the paddock and pits, as VIP guests of our partner team Aprilia Gresini & friends? Complete package with accommodation, transfers, expert talks, and loads of fun!
More info and booking... • See photos
F1 Winter Tests • Jerez & Catalunya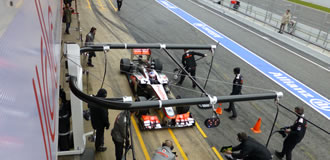 Ever want to get up close to the F1 cars, garages and paddock but didn't want to remortgage the house? The Tests are the way to go! And you get a chance for some winter sunshine!
Jerez 1-4 Feb 2015
Catalunya 19-22 Feb 2015
Catalunya 26 Feb - 1 Mar 2015
All with pit lane suite full hospitality looking straight down on the pit lane. Paddock access, circuit tour, driver meetings.
Qatar MotoGP • 26-29 Mar 2015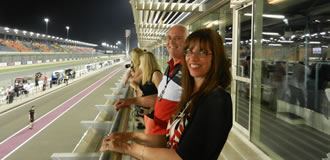 The rubber finally hits the road here. Always an awesome weekend - dune bashing, beaching, shopping by day, Moto action by night! Do this one VIP - open paddock access means you can easily meet most riders at this sparsely attended event. (It is also the only place you can get a beer!) Opening party at the track with top guests. With 2 full service packages, this is "land and forget" for a weekend you WON'T forget!
Texas MotoGP • 10-12 Apr 2015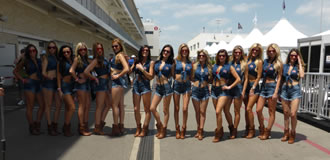 The circuit is incredible. The town is wonderful. Manother lovely attractions here... Easy to get to, we have a great all-service package based in Austin's top hotel. Great Friday opening dinner with star guests (look for an announcement here...) Go VIP Village here - open paddock access! We can also do Team Experiences and of course grandstands.
Argentina MotoGP • 16-19 Apr 2015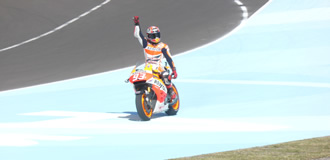 This one is a MUST. A small town, remote from anywhere; we are treated like visiting royalty! The track is fantastic, and meeting riders off- and on-track is easy! Speaking of which we have made it SUPER EASY to get here. Just be in Buenos Aires the morning of Thursday 16/Apr and we will fly with you to the event, bringing you back Monday. Too easy! VIPs get open paddock access here, and of course you can join one of our partners for a full team experience!