Donington MotoGP 30/8
Sadly the much-anticipated return to Donington will not happen, folowing todays press releases. Although not confirmed, we expect the event to move to Silverstone on the same dates. Whatever happens, you can be sure we will be there, in force!
World SBK 2015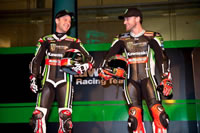 We are delighted to announce our renewed sponsorship of KAWASAKI RACING factory team!
Join us, Tom, John and the entire Kawasaki team at any World SBK round! All SBK VIP customers will also automatically be Kawi guests. Fully guided packages tours to the most popular events. More info...
We were honoured to be invited to attend the Kawasaki Launch event in Barcelona on 5/Feb.
See photos
Last few places for Kawasaki at PHILLIP ISLAND! book...
Sepang MotoGP Test
We are just back from an amazing few days at the Sepang MotoGP Pre-season test. As virtually the only 'tourists', our group felt super VIP. Guest speaker Neil Spalding kept us up to date with all the gory details as we went. Edge of pit lane, on the service road, visit to the memorial plaque to the late Marco Simoncelli.Palling around with Marc, Jack, Marco, Cal and others...
Sorry you missed it?! See the photos
Isle of Man TT
5-12 June 2015
Expect a special newsletter on this remarkable event soon, but a heads up that we are nearly sold out!
3 packages with great hotel accommodation, opening party with Steve Parrish, incredible VIP Platinum with Sr Race Day hot course car lap! Just a very few highlights of an awesome week.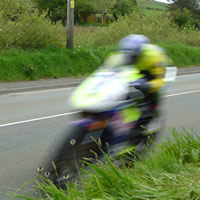 Argentina MotoGP

Sadly, for the first time since 2006 we will NOT be attending a MotoGP event. Owing to total lack of interest, we have canceled our tour to the Argentina MotoGP. A shame as our few customers had a blast there in 2014! If you are interested in doing this in 2016, please let us know!
Forward this issue
Do you know someone who might be interested in receiving this newsletter?
Unsubscribe/Subscribe
Don't want to hear from us via email? Add another email address> (see also link at botom)
Contact Us
Pole Position Travel SE
Kaprova 5
Prague 1
Czech Republic 110 00

+44 191 406 6260
+1 800 501 0302
+61 3 8376 7755
+353 1 657 1933
+27 10 500 3898
+420 222 313 663

www.polepositiontravel.com
www.polepositionVIP.com
sbk.polepositiontravel.com
www.iomttvip.com
Pole Position Launch • 14 Feb 18:30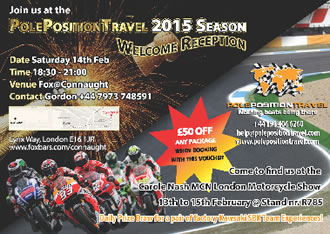 Please join us Saturday night in London Docklands (adjacent to ExCel) for some drinks, videos and a short presentation of Pole Position Travel 2015! We will be giving away some funny prizes and more than a few drinks! Just bring this coupon with you (click for larger version). Oh yeah -- it is also worth £50 if you book a package at the show (or launch!)
London Motorcycle Show • 13-15 Feb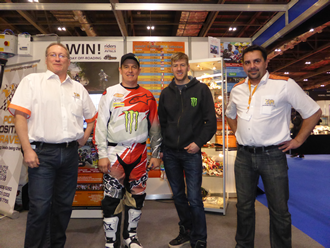 Free prizes! Cool trinkets! Girls! (well someone will have girls! :-) Show-only offers and discounts!
Come to London ExCel 13-15 Feb and visit us on stand R785 to discuss your 2015 dreams...

Free pair of Kawasaki SBK Team Experience passes drawn every day! Join Johnny and Tom in their bid for World Superbike Supremacy!
We will also be in Edinburgh 7-8 March!
F1 Winter Tests • Catalunya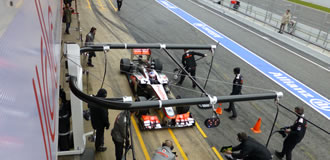 Last few places to see F1 cars up close and personal!
Catalunya 19-22 Feb 2015
Catalunya 26 Feb - 1 Mar 2015
All with pit lane suite full hospitality looking straight down on the pit lane. Paddock access, circuit tour, driver meetings. Pole Position staff fanatic Matt will be on hand to help make this a truly memorable experience!
Qatar MotoGP • 26-29 Mar 2015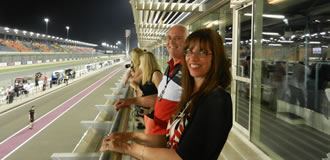 The rubber finally hits the road here. Always an awesome weekend - dune bashing, beaching, shopping by day, Moto action by night! Do this one VIP - open paddock access means you can easily meet most riders at this sparsely attended event. (It is also the only place you can get a beer!) Opening party at the track with top guests. With 2 full service packages, this is "land and forget" for a weekend you WON'T forget!
Dinner with Ducati Friday 10/Apr
Texas MotoGP • 10-12 Apr 2015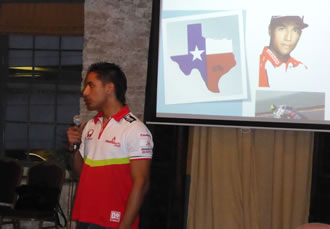 Join us for a very special evening with MotoGP Team Pramac Ducati. Anything you ever wanted to know about Ducati? Over drinks, yummy Indian fare and many team members and riders, you'll get a unique opportunity for fascinating insight! Included in all packages, a little space for others at $100. More...
And the Texas MotoGP is is incredible. We have two fully guided packages here. Go VIP Village - open paddock access! We can also do Team Experiences and of course grandstands. Selling very well!