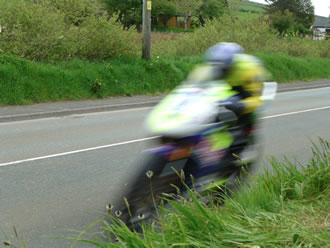 The greatest motorycle spectacle on earth, if not one of the greatest sporting events ever. The Isle of Man is a different planet during TT race week. Aliens could take over New York City and you wouldn't know it until after Sr Race Day! Addictive - be warned: once you attend you will want to return year after year!
We operate the top VIP package to the TT, and this year have introduced a budget package, still with all the comforts of a hotel but lower cost. Currently remaining:
'Essentials' package: 4 nights from 9/Jun, 3* from £945pp. LAST ONE.
'Superior' package: 4 night from 5/Jun, 4* 'Mad Sunday' package. From £1280pp. LAST 2.
'Superior' package: 8 nights from 5/Jun, 4* SINGLE. From £1199pp. LAST ONE.
'VIP Elite package: 4 nights from 9/Jun, 4*+ Sea View top hotel in Douglas, from £1695pp. LAST ONE.
Book all and get further info on www.iomTTvip.com
See photos & videos of past events
SPECIAL OFFER - "Best of the Best": 2 people (twin or double room) in Promenade Deluxe Room with sea view in The Claremont. 4 nights, with Platinum VIP Friday(incl course car lap), Team guest Wednesday, Thursday private track tour with Dean Harrison, opening dinner, guide, merchandise, much more..
Normally £5790; just £4995 if you mention this newsletter when you call us: +44 191 406 6260 or email.
The Platinum VIP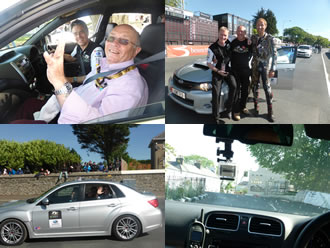 Ever fancy going around the 37 mile course at near race pace? We have a couple of the VERY FEW remaining Platinum VIP tickets for Senior Race Day Friday 12/Jun. Top top VIP hospitaity, Access All Areas pass (yes, you CAN stand next to John McGuiness on the start grid!) and the closed course lap. £1300pp, or £1200 when booked with one of our packages. TWO LEFT! More...
Opening party with Steve Parrish
Tuesday 9/Jun we have an opening dinner in Douglas with many special guests including current TT winner Dean Harrison, TT Legend Phil McCallen, and after dinner hilarity from the legend in his own lunch time, Steve 'Stavros' Parrish. Dinner, drinks, loads of laughs - all for just £66. More info and booking...
Classic TT 28-31 August
All the fun of the TT, half the price...
We are very excited to launch our first tour of the Classic TT at the end of August. See one of largest festivals of classic and vintage bikes in the world, and marvel at their still-formidable racing prowess!
We will only take 8 people on this top flight tour.
We have the best hotel in the Isle of Man - The Claremont. We have secured a coveted table in the Platinum VIP (same as the TT - including the Course Car - half the price!)
With 2 guides (1:4 ratio), and everyone pulling out all the stops to make this a memorable occassion, this is a brilliant opportunity to attend this event! Prices from £1199pp. More info and booking...