Laguna Seca SBK 18-20 July
Private reception with Jonathan Rea
All package customers and customers with VIP or Team Experience are invited to join us and Johnny for a few drinks Saturday night at the Portola Plaza. Others may book this for $50 here.
Laguna SBK is an incredible weekend with one of the top VIPs in SBK. We still have places on our exclusive tour, based at a top Monterey Hotel.
Join us at this awesome circuit!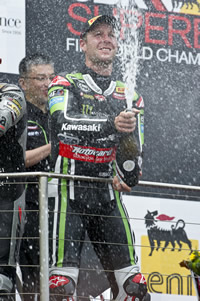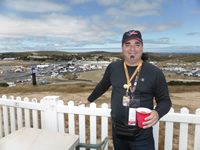 Jerez SBK 18-20 Sep
The surprise hit of 2015! Last package!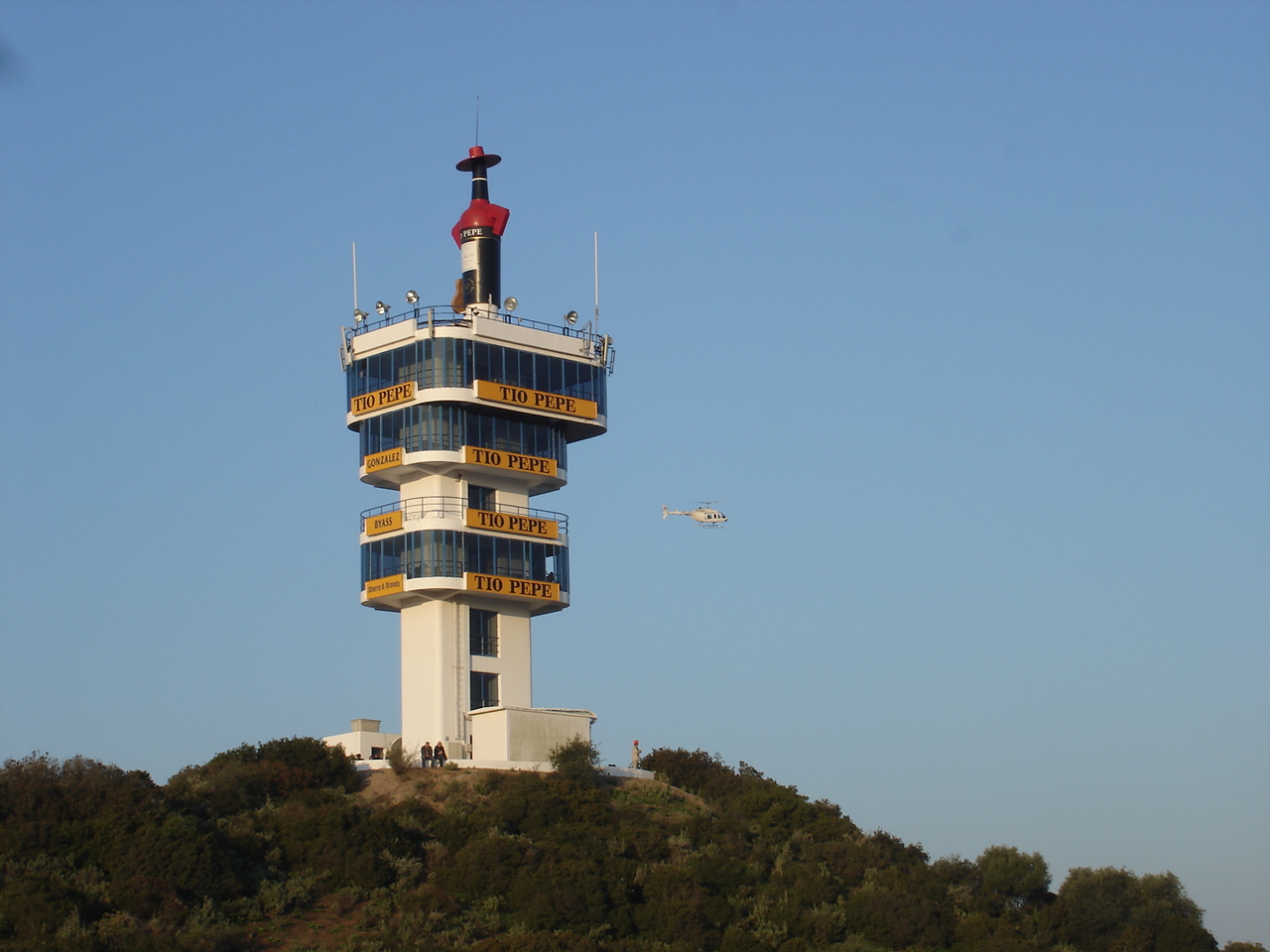 We are nearly sold out of our packages: 3+ nights B&B in lovely 4* Jerez hotel; transfers; guides. Friday evening drinks reception with special guest rider(s)!
Will this be the event Avalon Biddle cliches the women's title? If so, the party is on me! And you can join in! (And let's not forget Johnny could also clinch the world championship here! Double champers anyone? :-)
Qatar SBK Finale 16-18 Oct - Under the Lights!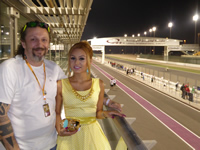 For a truly unique experience, join us for the coolest weekend in Moto sports! We stay at the top hotel in Doha, where you can spend the days in the desert, the beach or just chilling out in 5* splendour. At night we take you to the track for scintillating action. You will be a guest of Kawasaki - who we expect to be World Champions again, if not already then clinching it here! Stay for the Monday night Awards Ceremony!
Awesome VIP. So few people here you will feel like you own the place!
Our CEO Gordon will be there -- wild camels couldn't drag him away!
Forward this issue
Do you know someone who might be interested in receiving this newsletter?
Unsubscribe/Subscribe
Don't want to hear from us via email? Add another email address? (see also link at bottom)
Contact Us
Pole Position Travel SE
Kaprova 5
Prague 1
Czech Republic 110 00

+44 191 406 6260
+1 800 501 0302
+61 3 8376 7755
+353 1 657 1933
+27 10 500 3898
+420 222 313 663

www.polepositiontravel.com
www.polepositionVIP.com
sbk.polepositiontravel.com
www.iomttvip.com
Pole Position teams up with AB Racing
The new Pole Position Club enjoys MotoGP style hospitality!
We are delighted to announce that the hospitality for our our "Moto2/3" level Team Experience is actually with MotoGP team AB Racing!
With full paddock access, welcome pack with programme and merchandise, free access to the hospitality, lunch, garage tours, rider meetings, and our guides & hostesses to hand; this is the way to go for the 'inside' experience of MotoGP! And being Czech, AB Racing has the best draft beer in the paddock! :-)
At all European rounds - €650 for the weekend.
Moving up to MotoGP
Alternatively why not join one of our partner MotoGP Teams as a VIP guest? We work with Aprilia Gresini, CWM-LCR Honda and Pramac Ducati to bring you the best MotoGP has to offer.
In addition to the benefits of the Pole Position Club (where you are also welcome!) you get MotoGP Team Merchandise, MotoGP Garage tours, a private Service Road visit, Saturday night paddock dinner and of course a more exclusive experience. Go PLATINUM to include MotoGP GRID access (very limited)
The Cal Crutchlow Experience
Join Cal ON the grid!
Join us as a guest of our sponsored rider Cal. You will be a CWM-LCR Honda team guest with full paddock access; get a private service road tour on the scooter, get Cal merchandise, and have a meeting with Cal himself Best of all, you will join Cal and the rest of the MotoGP pack ON the starting grid. Wow. VERY LIMITED.
Only at BRNO, MISANO and VALENCIA
Silverstone MotoGP 27-30 August
Join the Stars of Britain
We have so much going on at Silverstone that we will issue a special newsletter shortly. However some things can't wait:
Friday trackside "Young Guns" dinner with many British riders, and awesome charity auction
Last packages at superb Whittlebury Hall Deluxe Package, walking distance to the track
Economy package for £295 pp nearly sold out
Pole Position Club - last 4 places!
MotoGP Team Experience - last 8 places!
New Sam Lowes Suite - inside Woodcote corner, paddock access, "surprise" guest speaker (and many of his clan)
Visit us Thursday at the Riders for Health Day of Champions!
Sepang MotoGP features Jack Miller
Further stars at Friday opening party
Another event we will devote more newsletter, but this is selling fast so want to give you a heads up!
Friday 5* opening party with star guest. We deliberately keep the identity of our Sepang speaker a secret, but we have confirmation from a very big name in MotoGP! Included in all packages; you can purchase separately
Our Deluxe package is SOLD OUT but we have a new 'Paradise package' at an amazing Lagoon-style hotel over the water. You won't want to leave... Including Friday party and Sat beach BBQ, super value at €699 / AU$ 1040 per person
Special offer on our private VIP Village suite - discounted €100 to €999 until the end of July. Super fun, with paddock access and special guests including JACK MILLER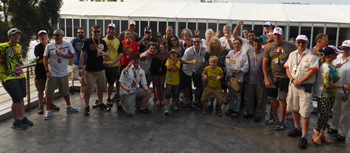 Our 2nd biggest event - much more to come! See all.
Join Rossi and others at Misano
Spurtleda 58 Charity Kart Race Wednesday 9/Sep
We are proud sponsors of the wacky all-star Kart race taking place on the Wednesday evening before Misano. This is a charity in benefit of the Marco Simoncelli Foundation.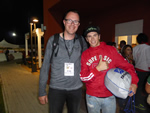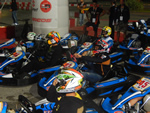 Most of the MotoGP and many Moto2/3 riders participate. We have VIP access and as usual get close to the action! Available ONLY to our package customers staying on Wednesday night. €150 Book here • All Misano products
Closed Course lap of the TT Circuit!
Classic TT Race Day 31/August!
Fancy a lap around the TT in the official course car? With average speeds >90mph, this is pretty amazing! Join us on 31/Aug at the Classic TT where we will have a table in the Platinum VIP with several of these coveted places! 
The Platinum VIP features top facilities, a private TT 'legend' as guide, access-all-areas, rider meetings, merchandise pack, and Pole Position Travel guide.

Oh, and a lap of the course.

If you are flying in just for the day, we will organise complimentary airport collection.
Macau Grand Prix 19-22 Nov
Exclusive pilot tour.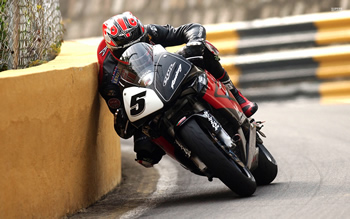 This is 'real' road racing at its maddest - makes the TT look tame!
We are running a small exclusive tour to this iconic event. 4+ nights in the centre with official hospitality & naturally Pole Position guides on hand!
Full package details and costs to be announced soon - we are working directly with the organisers to bring you the best Macau has to offer! If you would like to join us, please get in touch.