Last few places in Sam's Place Hospitality Suite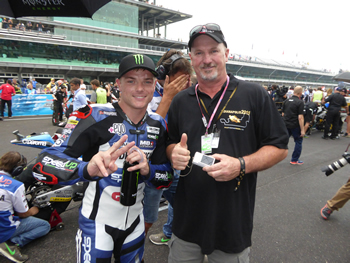 One of our 20 lucky guests drawn at random Sunday morning will win the opportunity to join the Moto2 GRID!
Sam's Place is a private suite at Woodcote on the exit of the final corner. Food, drink, private paddock and garage tours, and of course some special guest racers will join us! An awesome weekend! £699 Weekend/ £555 SundayMore...
Friday 'Young Guns of the British Isles' Reception, Auction & Dinner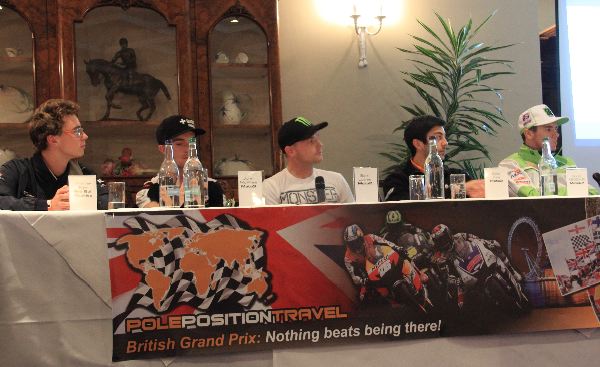 We carry on the tradition since 2007 of featuring a number of the up and coming British riders at a welcome reception held Friday night 28.August 19:00 at the Whittlebury Hall, walking distance from the track.
Featuring at least 6 riders including Sam Lowes, Danny Kent, John McPhee, and more; the reception is hosted by Niall MacKenzie. There will also be a superb charity auction for disabled children organisation One Step at a Time.
At the time of writing there were just 2 places left for dinner @£99, however you can attend the reception, rider panel and auction for £45. More...
Discounted price on last Grandstands
Woodcote B 3 day tickets just £99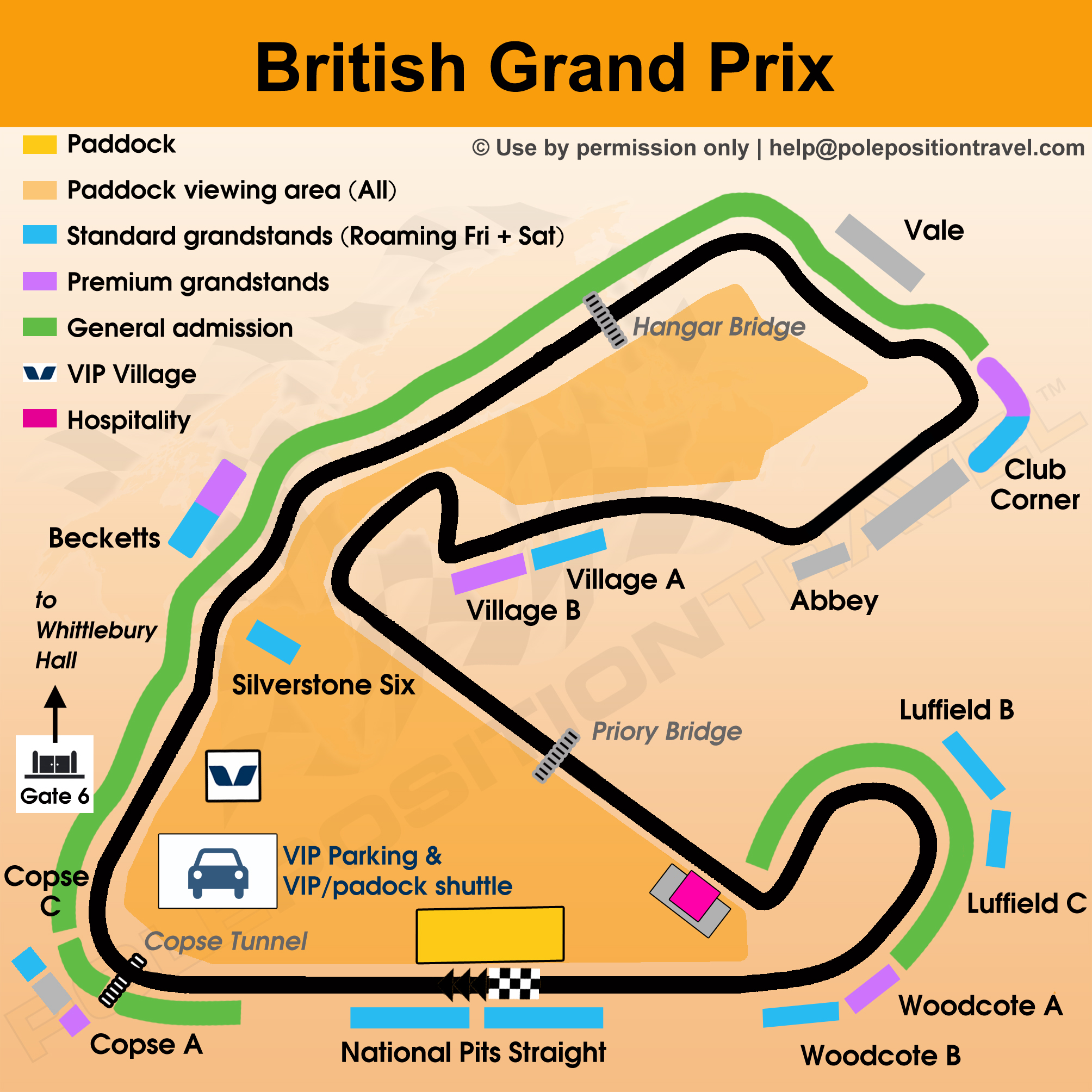 Reserved, covered grandstand on final corner. Normally £115 at the circuit, but THEY are sold out -- we have a last few we are offering at a discount! Buy...
Join the MotoGP Start Grid!
2 places with Pramac Ducati Platinum Team Experience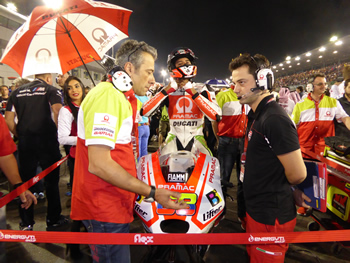 Spend the weekend with Pramac Ducati as their very special guest. In addition to usual hospitality, garage tours, welcome packs, etc; you will have a unique opportunity to be on the MotoGP Start Grid! Just 2 places @£1995 More...
Last Deluxe Package
Fantastic accommodation just 12 minute walk from track!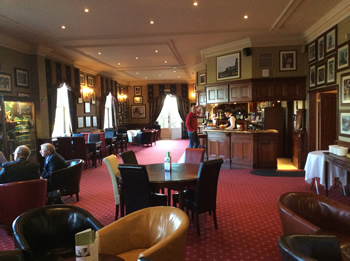 We have just one room left at the sublime 5* Whittlebury Hall as part of our Deluxe Package. This includes 2+ nights dinner, bed and breakfast; welcome pack with cool merchandise; our opening party and dinner; and of course Pole Position Travel guides on hand to make sure it all goes perfect! And you won't believe who you may meet at the bar! more...
See the walking map to/from the hotel.
Day of Champions
10% Discount on bookings
Come visit our booth at the Day of Champions Thursday. We are offering a very rare 10% off any booking placed or started on the day!
Help Riders for Health raise money! Don't miss the Saturday afternoon auction where Pole Position Travel managing director Gordon Howell will be conducting a further auction in benefit of Riders!