The top VIP in Sepang. Price reduced!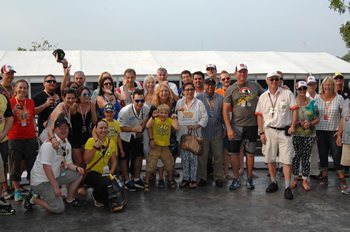 Our VIP suite is in a lovely enclosed, air conditioned facility just above the pits. With our rooftop terrace viewing, CCTV and access to the entire Mall area, you won't miss a minute of action. You also get full PADDOCK access, and we will do some garage tours. Special guest appearances, games and our expet guides on hand will ensure the best experience. Great food and open bar as well!
This always sells out, and even better, we have lowered the price thanks to currency fluctuations! €950 / AU$ 1490 / £695 for Saturday/Sunday (Friday is free general admission) More...
Sepang Friday Opening dinner to feature Ducati boss Paolo Ciabatti & others
Very special evening to kick off the MotoGP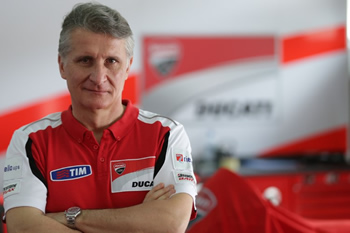 Every year at Sepang we bring a top speaker to our 5* dinner at the Sama Sama Hotel. Past stars have included Jeremy Burgess, Lucio Cecchinello, Colin Edwards, Randy Mamola, Cal Crutchlow, Francesco Giodotti and many others. Normally we keep the identity of the star guest a secret until the final moment. However this year we are so excited we can't keep this under our hat. Even if you are not a Ducati fan, the depth of experience of Paolo, the chief of Ducati Corse racing, promises a spell binding evening.
Other guests and current riders will also be on hand, and together with the great food and unlimited beer/wine; this will be an unforgettable evening.
Included in all our packages; others may book for €100 / £73 / AU$157. More...
New 'Paradise Package' in Sepang
The best of both worlds at a stunning seatop hotel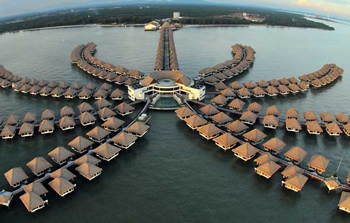 When we visited the Goldcoast resort after the MotoGP last year, we didn't want to leave. Neither will you, but we will drag you away to Sepang, just 35 minutes away, on Saturday and Sunday. Friday night you join our opening party, and Saturday night we have a dinner at the beach. Highly recommend you book extra nights!
Motegi Madness!
Last places at our full service package at Motegi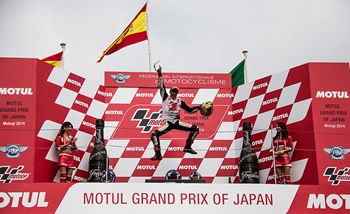 This is a magic event, at one of the iconic venues of MotoGP. Friday night we feature a Japanese feast; Saturday a brilliant dinner in town and we take you to and from the track Sat and Sun. Our expert guides are on hand speaking English and Japanese. A record year for us at Japan!
Fly-away Platinum MotoGP Team Experience on the Grid!
2 places only for the ultimate weekend!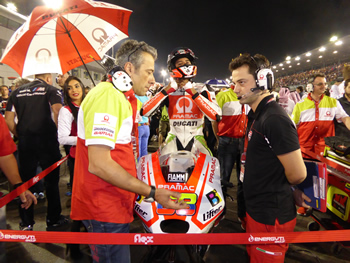 Our Platinum package (Sepang and Phillip Island only) is the pinacle of experience. You will enjoy VIP hospitality (VIP Village at Sepang, VIP Platinum at PI), have full paddock access, visit several MotoGP garages, get a private tour of the service road (Sepang) and best of all join the MotoGP GRID!
We can only take two customers for each event! Contact us
Stay tuned for a newsletter devoted to Valencia MotoGP - it is going berserk! See all Valencia