Last time for Argentina? Book by 31/December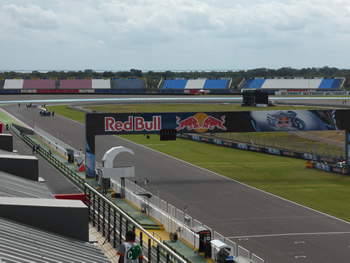 This is the last year of Argentina's existing 3 year contract. We REALLY want to go back here! We have made it super-easy. Just get to Buenos Aires (and we can help you here) on Wednesday 30/March and we will fly you to the MotoGP Thursday, put you up in a great 4* hotel, handle all ground transfers, and return you back to BA on Monday. All of course with an expert local guide and your chouce of track tickets. (You can also join us in Rio Hondo and make your own way there.)
The town of Termas de Rio Hondo is amazing during the MotoGP. It's us and all the riders. VIP Village has open paddock access. Shooting fish in a barrel?
Book by 31/Dec and we guarantee a place AND will give you a free night in Buenos Aires. Full packages with tickets from US$1189 (no flight) or US$1685 (with flight)pp. More...
Austria MotoGP 14 August 2016
You can only experience an inaugural event once.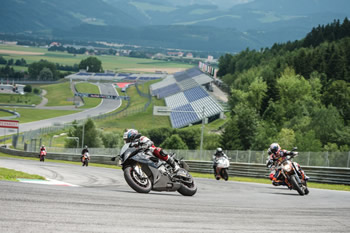 Since we launched the Austrian MotoGP packages and tickets last week, almost every booking has been for this event! Tickets were sold out in the pre-sale; some have now come back on sale, but this event looks a certain sellout. We have secured some chouce tickets - the best we have reserved for package bookings - and a VERY limited amount of hospitality - in both the VIP Village and the circuit's own. VIP Village is only available as part of a package.
We have two great packages: An Alpine package with DB&B at a nearby mountain resort; and a 5* Deluxe package in the best hotel in Graz.
Combine with Brno! If you book packages for both with us we will give you a free night in Brno, take 5% off all the rest, and assist with travel between the two (considering staying a few days in our lovely home town of Prague!)
Italy Going Berserk
Mugello 22 May and Misano 11 September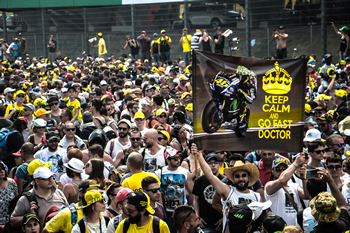 Mugello is our biggest selling event just now.
We don't really think this is Valentino Rossi's last year, but don't let that stop you from attending the certifiably most insane events of 2016! We have expanded our packages this year. In Mugello we now offer a City Centre 4* to complement our well-loved 3* offer; and for the true pinnacle, we have a 5* hotel with literally a Room With A View over the Arno! Also for the first time we are offering a tour to the Monday Moto2/3 Test! If you are a real gear head, these are even more interesting than the MotoGP Tests! More...
Misano has expanded as well, now offering a 4* Beach Package, guess where? Try to make it for Wednesday where we sponsor the Karting madness at Spurtleda58 charity races for Marco Simoncelli Foundation. You will be rubbing shoulders with the stars! More...
Qatar: Where it all begins. 20 March
Book by Christmas for €200 discount on 5* Deluxe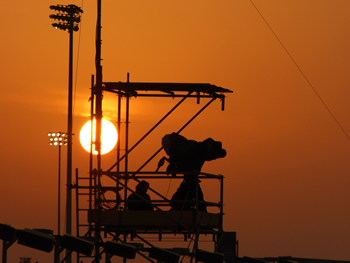 The rubber hits the road.
We just love this event! Dune-bashing or pool-siding during the day, brilliant racing at night. If you want an event where it is the easiest to meet riders (and you don't want to go all the way to Argentina!), this is it. Book the VIP Village. Top digs. Air conditioned. Ope paddock access. BEER!
See our specialist web site qatar-grandprix.com to get the full picture, or just go book it.
Texas. Dinner with Ducati. 10 April
Meet the Pramac Ducati team. Eat & drink well.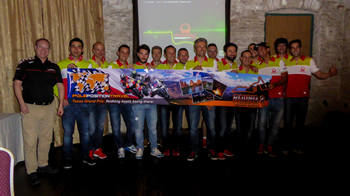 Yup, Friday night we have dinner with the entire Pramac Ducati team including the charismatic Scott Redding and Danilo Petrucci. All package cutomers have this included. You can book it on your own as well. Book here...
Of course we have some great packages, tickets, and don't forget the awesome VIP Village grants total PADDOCK access! More...