Having problems to see this? Click here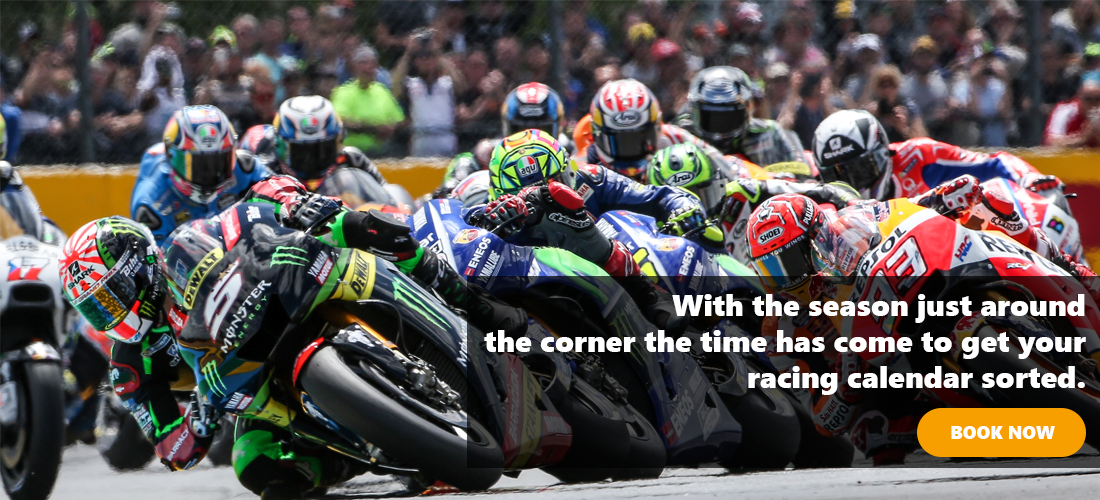 Let your dreams run wild this year: get involved in the paddock and rub shoulders with the fastest riders on the planet! Check out our special announcements and treat yourself to the weekend of a lifetime!
Where will you be when the lights go out?
T1 VIP Hospitality

Just imagine arriving at the Grand Prix in style, driving all the way up to the grandstand. You take your seat on the sunny terrace with a view of the most exciting part of the track. You are attended to by friendly staff, offering a wide range of beverages and food prepared by the chef of the exclusive Valoria restaurant. And if you want, you can take a stroll around the paddock. Does it sound like a dream? Well, you can be living the dream as a T1 VIP!
PRICE ALERT
MotoGP Team Experience

Team Experience pricing will increase on January 31st! Book before this date or before we sell out to get 2017 prices. The Team Experience offers paddock hospitality, garage visits, rider meetings, service road tours and MotoGP grid access. The Team Experience is the product for the true MotoGP Fan.
Exciting update to our Thursday Insider's Night!

This year we've elected to bring the technical side of MotoGP to your dinner table! Our Insider's Night will feature a look at the challenges a Data Engineer faces in setting up a bike for each individual circuit. Have you ever wondered which details are examined for each session on track? We'll have the perfect presentation to answer this and more!
Find out about any motocycle race!
This message has been sent by an automatic system. Please, do not answer this email directly.
©2018 Pole Position Travel SE
Kaprova 6, Prague 1, 110 00, Czech Republic, +44 191 406 6260