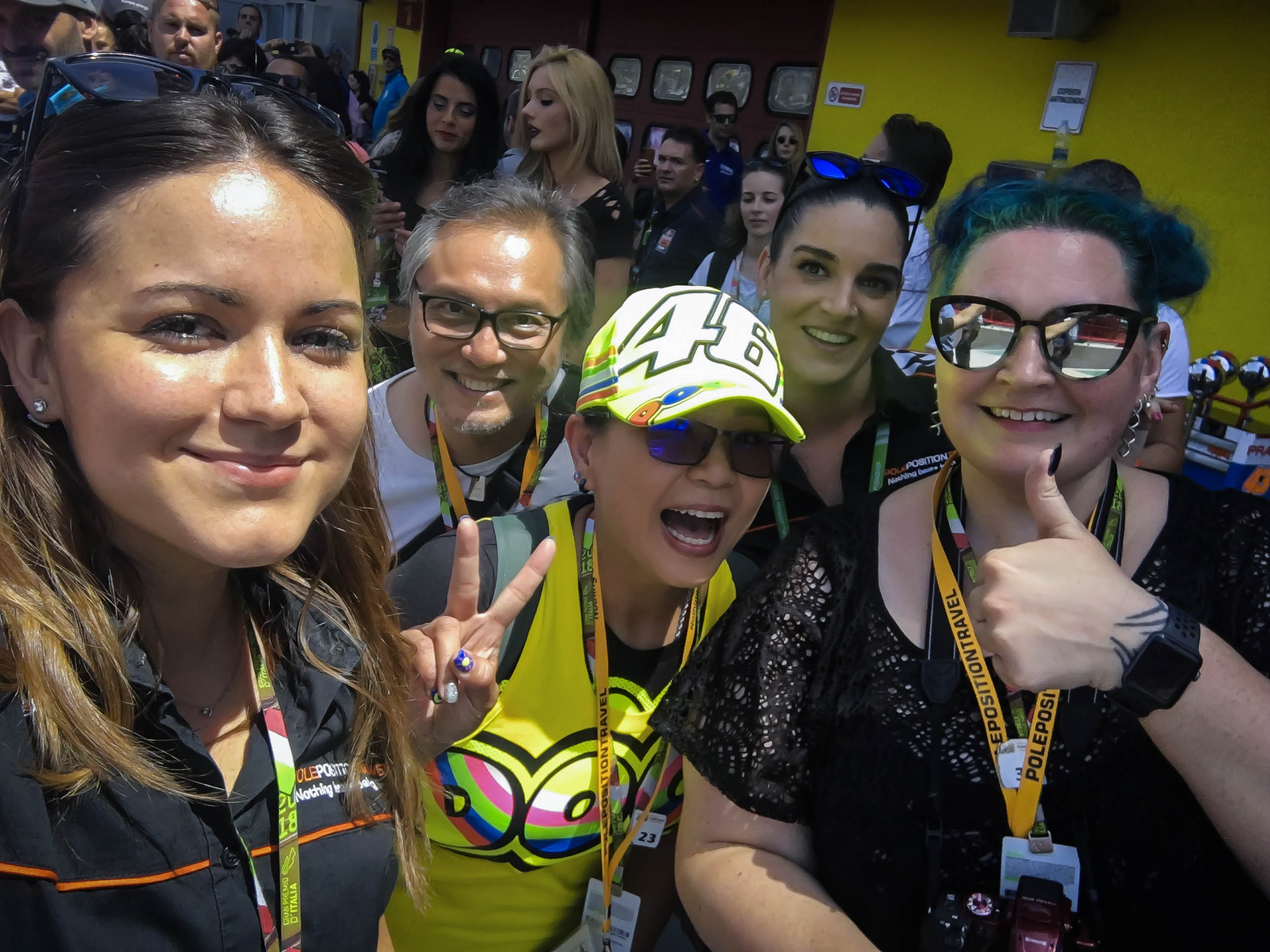 What do you get in Pole Position Club?
Access to the MotoGP paddock
P2 parking pass (based on 1 pass per 4 guests, as available)
Lunch in team hospitality inside the paddock
Snacks and drinks from 9 a.m to 5 p.m in team hospitality
Merchandise bag
PPT guide
Rider(s) meet & greet
Garage tour
Team garage access
Saturday night dinner (optional)
Grid access (PLATINUM)
Our partner teams are:
What's Included in Pole Position Club?
Sheltered unit shared with Team. Includes CCTV, WiFi, USB Charging station, dedicated seats at lunch time
Paddock pass
Welcome pack with official programme and merchandise
Lunch, snacks and drinks: soft drinks, coffee/tea, beer and wine
Guided tour of paddock and at least one garage
Amenities available including poster tubes, ear plugs, "sharpies" and more
Pole Position travel guides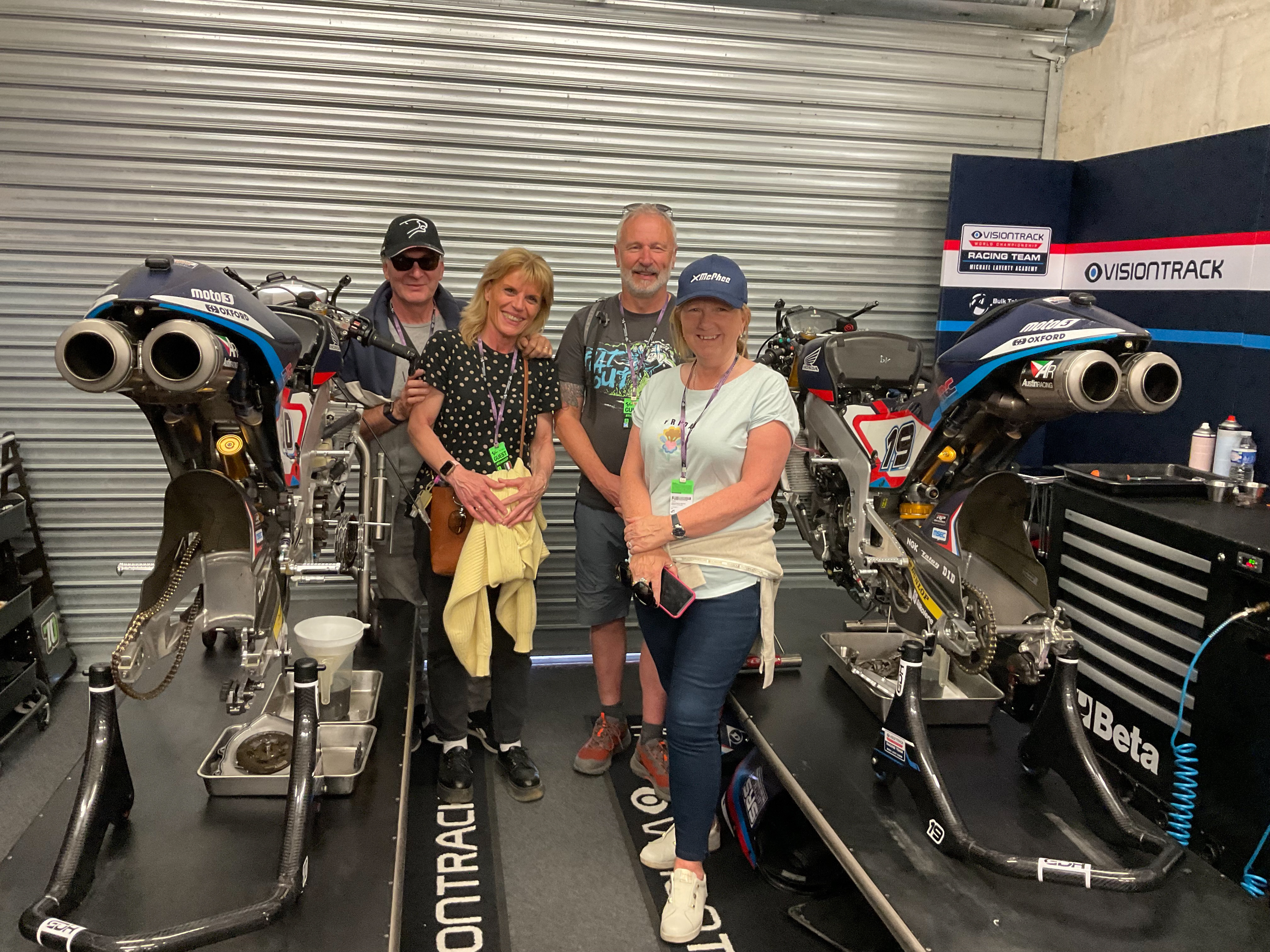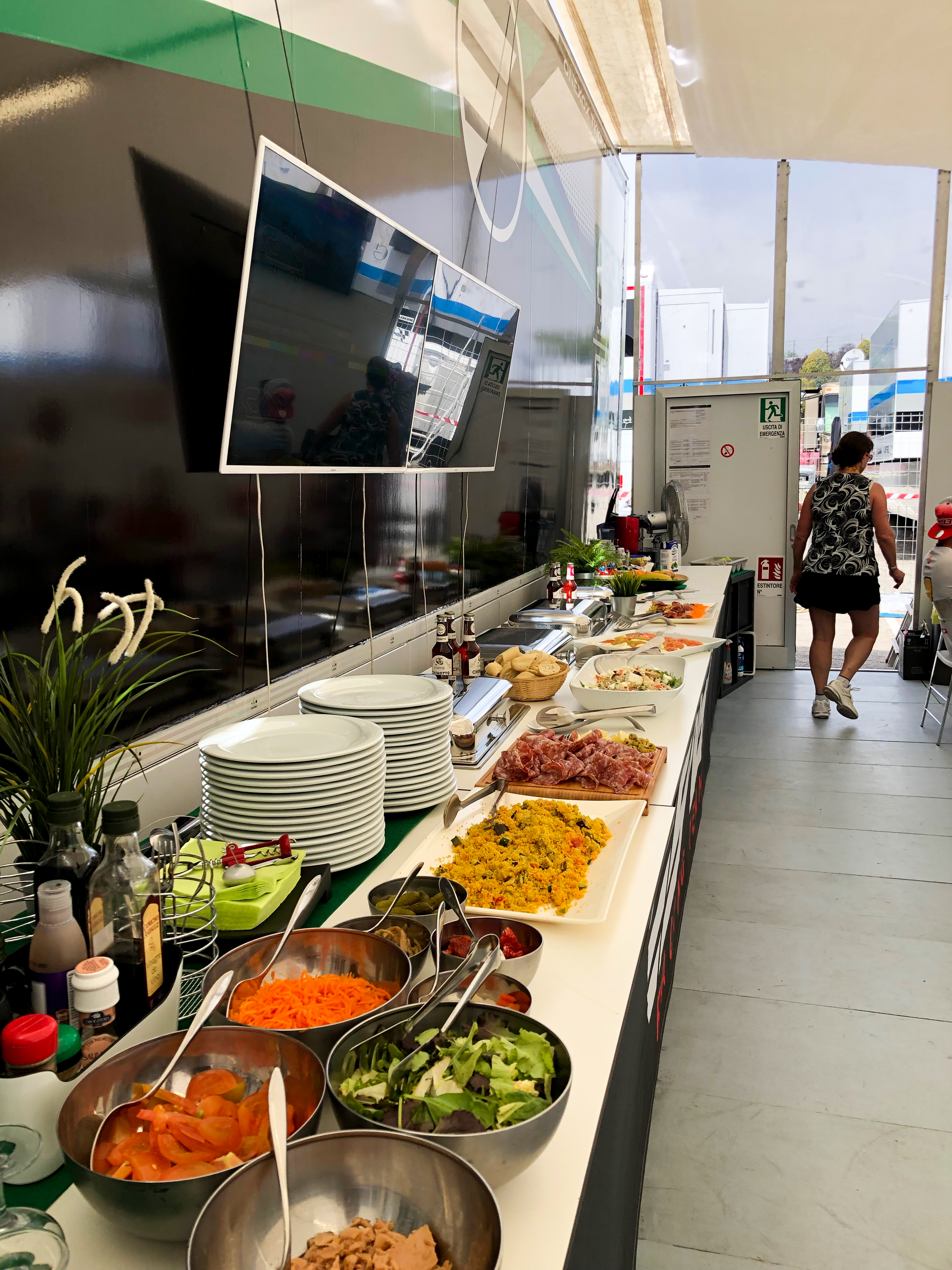 all times variable
*access varies by circuit, we will recommend grandstand tickets where we feel they are necessary
A typical Saturday at the Pole Position Club
09:00 Club opens. Join us for a coffee and a daily briefing with your guide. Collect your 'Welcome Pack' if you haven't already done so
10:00 Watch some of the MOTOGP free practice from one of the general admission areas or the paddock viewing area*
11:00 Take a meander through the paddock with one of our guides. We'll pop into a garage or two, probably bump into some riders, see key bit of the paddock such as Rossi's motorhome and the MotoGP trophy
12:30 Perhaps stop at the club for a beer or wine and catch the Moto3 Qualifying practice on our CCTVs
13:00 Buffet lunch at the PPC. Catch the MotoGP qualifying from your favourite vantage points - including some unusual views from within the paddock!
15:00 Sometime we are lucky enough to have a guest rider visit the PPC, say hi and get some photos/autographs
15:30 A perfect time to catch MotoGP riders as they emerge from their debriefs and head to the motorhomes... Perhaps a trip to indulge in some "retail therapy"?
17:00 Sadly the PPC closes. You may stay in the paddock, but the hospitality is only open to those who have purchased the Saturday dinner.
19:30 For those staying for din-din, you have the evening to wander the paddock, grab a beer from the fridge, and have dinner with the team and other guests. A special chilled-out evening!