2010 motogp season
NOW TAKING BOOKINGS FOR 2010!
We have tickets, VIP and packages for ALL events for 2010 now on sale. See our 2010 calendar for all events and on-line booking (n.b. as this newsletter went to press not all events have been configured online - this process should be completed next week, however we can quote all events now)
Prices are virtually the same as 2009 - some packages and tickets are LOWER.
The top 5 most popular events in 2010 so far:
Silverstone 6/6 (by far!) - we have packages (3* and 5*), private hospitality suite, all tickets, VIP Village & paddock hospitality. Many bookings already!
Mugello 30/5 - We have 4 packages, top VIP, and speak Italian! Some customers are doing this back to back with Silverstone!
San Marino 12/9 - The surprise entry on this list! Always a great event: 3 packages, VIP, hospitality, Ducati & Tavullia tour. Back to back with Hungary.
Brno 15/8 - No surprise here... Our flagship attracts a lot of repeats, and while we rave about other events this is still the '800 pound gorilla'! Be there.
Laguna Seca 25/7 -

Mecca.
At all events we offer the usual: top guides, great opening speakers, parties, carefully selected hotels and tickets, top VIP and hospitality, and all the ground transfers you need. You enjoy the action, we take care of the rest!
You can also download our PDF calendar here
Back to Back events
Since there are several pairs of events occurring in adjacent weekends, we are making a special offer to anyone booking packages at BOTH events: 5% off your TOTAL booking for each event (2.5% on VIP Village & hospitality) PLUS special offers on unique activities and transfers between events.
Especially useful if you are coming from overseas! The pairs are:
Mugello/Silverstone
Assen/Catalunya
San Marino/Hungary
Sepang/Phillip Island
Estoril/Valencia
OFF SEASON: Shows & Events
We are NOT exhibiting this year at the British Motorcycle show at the NEC (27/11-6/12). However we will have some people there and happy to meet in person to discuss your 2010 MotoGP needs. Stay tuned for a special event we will be hosting during the first weekend.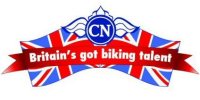 We are also helping the Carole Nash Britain's Got Biking Talent contest - the top prize is a trip for two with us to any European MotoGP! Come see the entries!
We WILL be exhibiting at:
4-7 Feb 2010 London. MCN London Show
March 2010 Edinburgh. MCN Scottish show
UPDATED WEB SITE
We are pleased to announce a range of small useful updates to our web site.
ALL events can be quoted and we accept payments in EUR, GBP, USD and now AUD (thanks Aussies!)
All future events that we have planned can be found on one page (includes 2009 and 2010)
We have started an inventory of all past events we have attended; and gradually adding the image galleries & weekend reports to them, with links to results. (From Brno 2002!) Especially useful if you were there!
Updated much of the content, but most notably an improved guide to planning your motogp trip, with 'league tables' of average costs and travel advice.
We welcome any and all feedback on our web site and what you'd like to see on it!
also find us...
We have just started sharing our experiences with our customers. Here's how to tag along:
Check our our new

video

of the 'Pole Position Travel' experience

Follow us on

Twitter

(just started!)

Check our some of our videos on

YouTube

Our professional contacts are on

LinkedIn

(Pole Position Travel group)
More to come...!

Find us on Facebook! (here)

Skype: polepositiontravel
Check out our movie! (7 mins)
To follow the action from your keyboard, check out our friends at: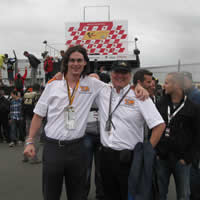 motogp end game - it ain't over!!
What a summer! We've been so busy that we missed the last newsletter! Just back from one of our favourite destinations (Estoril - read about it here) and getting ready for the final three GPs. Realise there is lots to catch up on...
What a season! Nothing is decided except that the 'Fantastic Four' are still Four (and fantastic)! With the results of Estoril, we have Valentino Rossi just 18 points ahead of Jorge Lorenzo- this means he can clinch at Sepang at best; and there is every chance it will come down to Valencia! The battle for 3rd is also intense: despite going away for 3 races, Casey Stoner has returned guns blazing and lies just 3 points shy of Dani Pedrosa.
Let's also not forget the 'middle league' -- Andrea Dovizioso takes his first win at Donington! Colin Edwards is hot on his tail for the 5th position; and positions 7-14 are separated by just 6 points! All this means everyone has everything still to play for!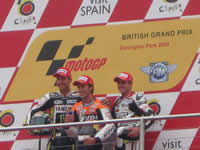 Sadly James Toseland is riding his last 3 MotoGP races (for the forseable future). As we say in our Estoril race report, James has contributed so much to this sport, that if they were to give out championship points for off-track success James would be in contention for the world title!
The other classes are not decided either. Can Marco Simoncelli, with huge momentum at his back, pull off a miracle and close the 28 point gap to Hiroshi Aoyama? (or Alvaro Bautista with 26 to go) Our own private mission is for our supported rider Frenchman Jules Cluzel to finish in the top 10 - he needs to close 17 points from his current position of 12th.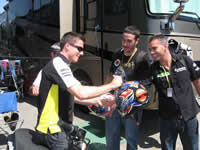 In the 125cc Bradley Smith picked up a few points to bring him within 50.5 points of Julian Simon. A rather large mountain to climb, but he still has a chance. A top three finish is virtually assured however, and this will be a stunning season for him! Our own sponsored Danny Webb's horribly unlucky DNF in Estoril sadly all but puts him out of contention for a top 10 but he - as many others - is now riding for his job; so this class will still be the most consistently exciting racing in GP!
So, lots at stake, and you can be sure that the action will be intense! We still have availability at all events, although some packages and ticket types are now sold out. You can watch the conclusion to this exciting season in your home, at the pub, or sitting next to 50,000 or more screaming MotoGP fanatics. Take your choice!
valencia MOTOGP 6-8 november
"Team Experience" Packages in Valencia
We have a very limited number of 'team experience' packages in Valencia permitting you to join one of our supported teams in the paddock, hospitality and pits for a day or the weekend. Contact us to join our ClubGP programme (membership fees starting at €500)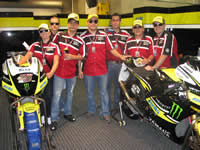 Limited availability for what may be the deciding race! Opening charity party with Eugene Laverty and great unique auction items.
Since the results of Estoril, bookings for Valencia have really started to heat up. With inexpensive flights still available from the UK and other places; this is bound to be one of the top events of the year!
Complete packages: guide + accommodation + transfers + tickets + party from £440/€480/$700 per person
Flights from about £141 return London to Valencia (RyanAir ex Stansted Thur - Tues. We can organise airport transfer and extra nights) or EasyJet ex LGW about £130 Thu - Tue (Fri/Mon options exist)
Following our dramatic debut in 2006§, Valencia is our second largest event; and we always pack the weekend with excitement! All information on the weekend is here.
PACKAGES: We have space in all three of our packages (Classic/3*, Superior/4* and Deluxe/5*) however our 4* Superior package is nearly sold out. All packages include 3 nights B&B, Sat/Sun transfers using our priority coach parking; guide on hand all weekend, opening party. More here.
FRIDAY NIGHT our opening party is a Charity bash for Down Syndrome Ireland. We have a line up of very special guests for this including Eugene Laverty (perhaps the Supersport World Champion by then?), former TT winner Eddie Laycock, and other personalities all supporting this great cause.
At this event we will have a spectacular auction, with prizes up for grabs to include:
A very limited edition book of photos of Martin Finnegan (famous Irish road racer who died last year) This is just 1 of 8 such books, the other 7 being in the hands of the Finnegan family, so this very rare indeed!
A Rev-up for DSI (Down Syndrome Ireland) polo shirt signed by the entire MotoGP paddock
A pair of paddock passes as a team guest for Saturday
A cap signed by all the British riders
A weekend for 2 at Silverstone GP
A very rare limited edition Laguna Seca 2009 poster (the banned Rossi v Stoner poster!) signed by Valentino Rossi
Eugene Laverty T Shirts, signed of course by Eugene
much more....
This event is INCLUDED for all package customers; others may attend for €50. Click for more information and booking.

Remarkably we still have some VIP VILLAGE available for the event (normally sold out by April!) €925/£855 for 2 days top hospitality, private grandstand, paddock tours, pit lane walks and more! Contact us ASAP if you are interested or book here.

SUNDAY we do our now-famous Season Closing Dinner. Showing some highlights of the year and having a fabulous Valencian meal this is always a popular night out! For scenes of this last year, check out our video. Click here for booking or more info.

Why not stick around the always lovely-weather and take advantage of the cheap mid-week air fares; and join us TUESDAY for the MotoGP test! We go up to the track and into the paddock for a unique insight on what the season next year may bring! This is a perfect way to build an appetite for 2010 and an excuse for staying on enjoying the town and more moto action! More...

We can also sell you just tickets - see all tickets here.

PHILLIP ISLAND
Just a very quick note on PHILLIP ISLAND 2009...

We have just one or two rooms left in our brilliant 4*/4n dinner, bed and breakfast package right at the island. Our opening party features WAYNE GARDNER. We have a private VIP VILLAGE suite, with PADDOCK ACCESS.

All pricing for Phillip Island is now in Australian Dollars and we can quote and accept AUD (as well as EUR, GBP and USD)

See all on www.phillipisland.gp

SEPANG
What happened here? Sepang is one of our best sellers this year! Small wonder, the smart money is on the MotoGP being clinched by Rossi at this - one of his favourite tracks!
A great destination for a holiday break, we are still seeing flights from the UK at about £500 return per person, Australia origins showing many good fares to KL. (See airasia.com for some great deals)
We are so excited about our opening speaker at our Friday night party that we can't wait to tell you who it is! However although he has confirmed attendance, we have been asked not to announce the name as results at the track Friday may affect his timing. (Or as we like to think - the anticipation of addressing our cool group of customers may impact his concentration! :-)
This year we have TWO packages - the CITY package in the heart of KL and the SPECIAL package in the more peaceful PutraJaya (and half the distance to the track.) Tough call really...!
VIP VILLAGE is (incredibly) nearly SOLD OUT - please contact us ASAP if you want to join us there. (Open Paddock access!!) Book online.
See all on www.sepang.gp
Looking forward to a thrilling conclusion to the season!
Gordon Howell, Founder & Managing Director.
Pole Position Travel is a trading name of Pole Position Travel SE; a European joint-stock company with seat in Czech Republic and subsidiary office in UK.
Kaprova 13, Prague 1, 110 00 Czech Republic.
t: +44 (0)191 406 6260 f: +44 (0)870 130 9207 help@polepositiontravel.com
Representatives in UK, USA, Italy, Australia, Russia, Greece.
Our web sites:
www.polepositiontravel.com - all MotoGP travel
www.polepositionvip.com - VIP and Corporate Hospitality
www.brnograndprix.com - um... The Brno GP!
www.qatar-grandprix.com
§Some of you will recall we took over the defunct moto-events 3 weeks prior to Valencia 2006 - the most anticipated race in MotoGP history. We had to upgrade our 'pilot' project of about 20 customers into a major event with over 700! Satisfying but exhausting (and with a six-figure outlay at stake just a tiny bit scary!)