Having problems to see this? Click here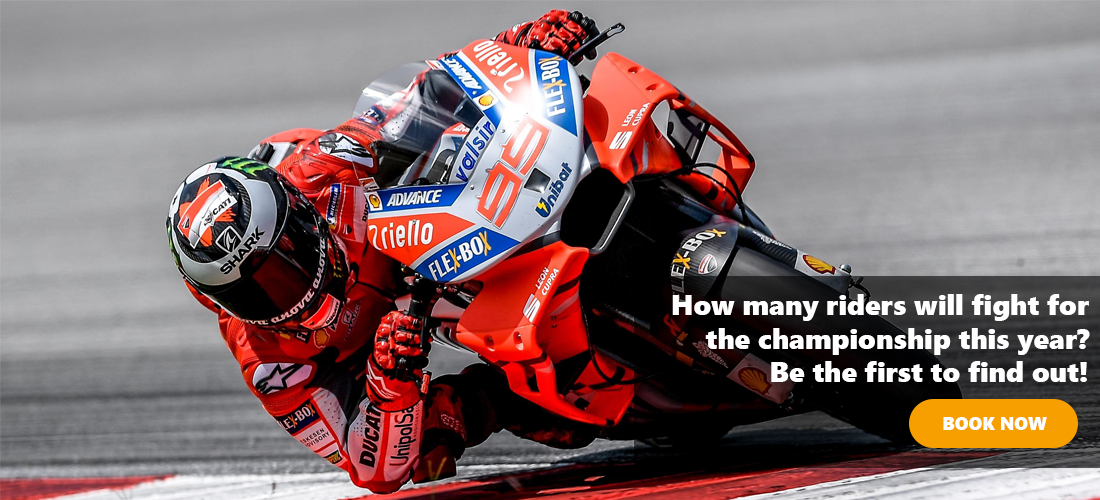 With winter testing in full flow, Lorenzo has been fairing well out on the track. Meanwhile, we have been busy with our WSBK season launch, Catalunya expansion and Qatar VIP special offer.
Where are you going this year?
World SBK Season Launched

We are delighted to announce all tours and tickets for the World SBK 2018 season are now launched and available for booking. We are once again proud to repeat our partnership with Kawasaki Racing. If you want fast action, great value and a relaxed atmosphere, the World SBK is for you! Come and enjoy World SBK with the Champions!
Qatar VIP Village

The MotoGP season is fast approaching, so get it started right! The Qatar VIP Village is available now with a Special Discount! Remember, this hospitality includes FULL PADDOCK ACCESS! No better way to kick off the 2018 season than under the lights of the Losail circuit and the great views and comfort of the VIP suite. Take advantage of the Special Discount and lock in your seat today.
Catalunya MotoGP 2018

Due to an increase in demand, we are now offering more rooms in our popular City Package! The addition of further 3* & 4* hotels puts you in the heart of the beautiful Spanish city of Barcelona. With locations minutes from the La Rambla and historical sites, there is no better way to experience the MotoGP and Barcelona in one memorable weekend.
Sepang Winter Test

The three days of testing in Sepang saw some mixed results, Jack Miller and Marc Marquez had consistent results finishing in 5th and 7th each day. The quickest time of the test was a 1:58.830 set on day three by Jorge Lorenzo. Of the four rookies, Takaaki Nakagami had the best results finishing days 1/2/3 in 12/21/14 position.
Find out about any motorcycle race!
This message has been sent by an automatic system. Please, do not answer this email directly.
©2018 Pole Position Travel SE
Kaprova 6, Prague 1, 110 00, Czech Republic, +44 191 406 6260