Event description
There is simply no better way to see the bikes and riders up close than at an official MotoGP test.

Sepang is the first official test after the long winter drought. Join us for a very exclusive package as a VIP guest of MotoGP team Aprilia Gresini and see all the new teams, bikes and riders out in action for the first time!

We take a small group to the test as VIP guests of a MotoGP team; giving you the closest possible exposure to the bikes, the riders and the gossip. We will have access to the paddock, the Gresini garage, and other points of interest. We spend 3 days at the track, eating lunch with a special guest 'insider' and generally poking our noses into the garages, pit lane, track, paddock and elsewhere.

We base ourselves in the sublime 5* Sama Sama Hotel, with access to the club floor, rubbing shoulders with pretty much all the teams & riders. We open with a Welcome Drink in the Premier Lounge; and spend three days at the track. The first two days we will have lunch at the track and be joined by special guests such as Neil Spalding to share insights into what is happening. On the second night of the test we will have dinner with a few guests to get further updates in a more relaxed environment.

Our rooms are all deluxe rooms & suites, all with club floor access.

New this year, we have added the new, nearby Tunes 2* hotel for a more economical package (and great single rates) - but apart from the hotel, you will enjoy all the same benefits!

If you have your own hotel, no worries, you can join our "no accommodation" package; or just simply meet us at the track and skip all the off-track activities and guide.

You can check out on the 3rd day, or stay an additional night - in any case you are welcome to attend the track! On the final evening we make an optional foray into KL to sample the nightlife!

The main strategy for the weekend is to put ourselves in the path of opportunity and see what we see!
Circuit information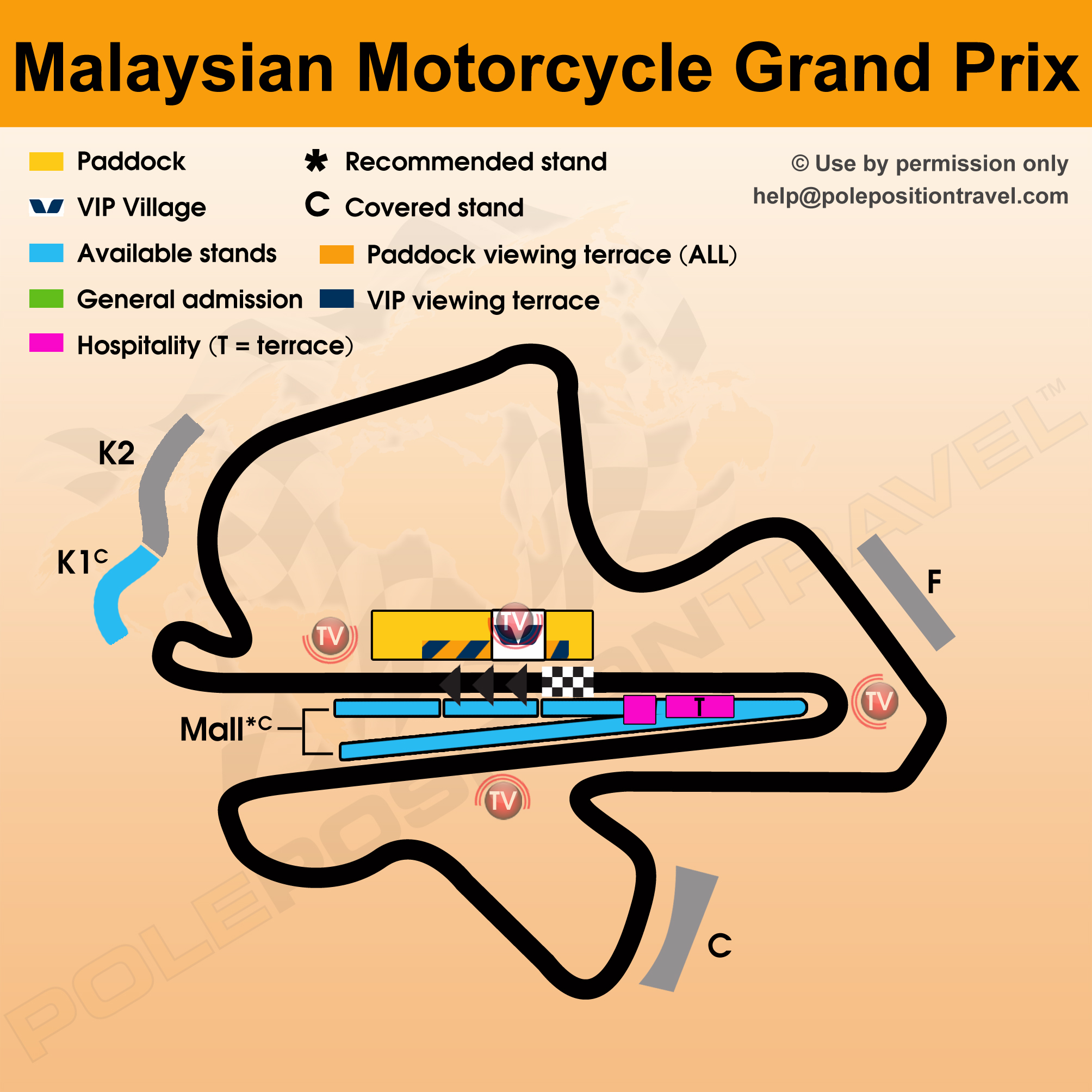 Sepang MotoGP Test 2018
28th - 30th January 2018
#SepangGPTest
| | |
| --- | --- |
| Circuit | Sepang International Circuit |
| On site helpline | +44 131 202 6544 |
| Backup | +44 191 406 6260 |
| Event brochure | |
| Weekend programme | |
One-click weekend!™
Here are some sample tour packages inclusive of tickets. You may purchase any ticket with any package for a totally tailored solution