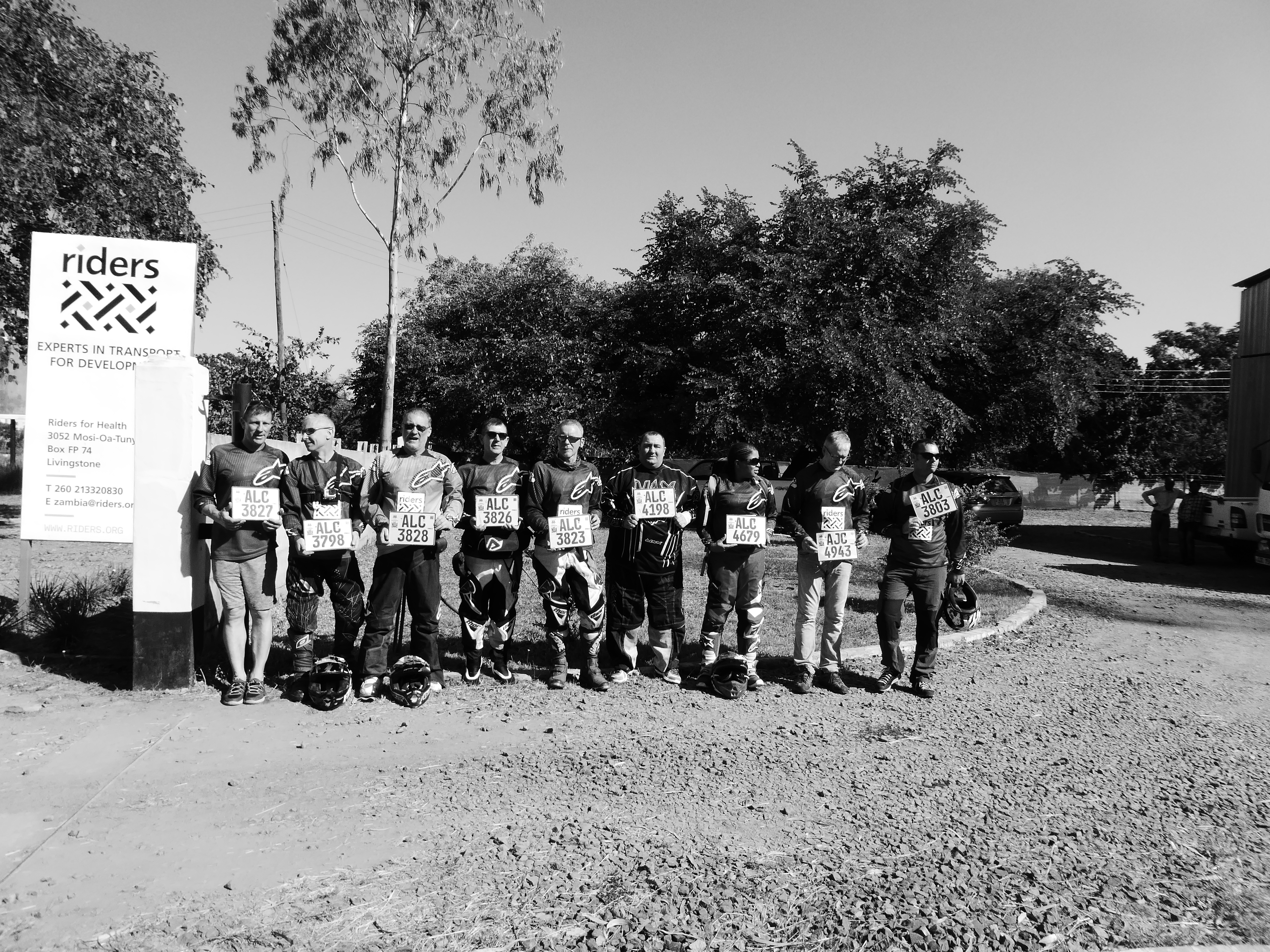 Zambia riders 2015 (See our blog about the trip)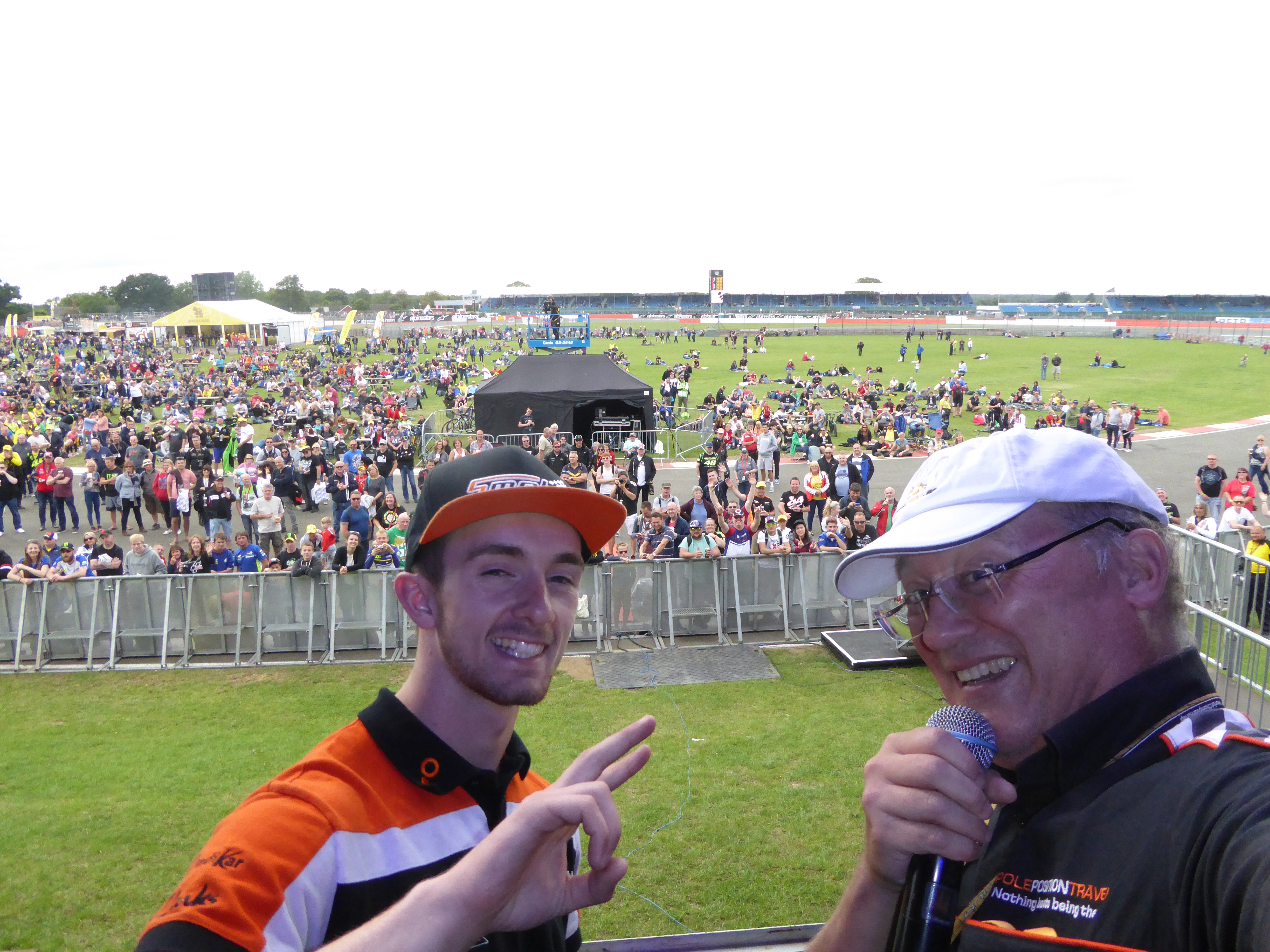 John McPhee joins us on the Silverstone stage
How can you help?
We encourage all our customers to help support this vitial charity. Here are some ideas:
Participate in one of our charity auctions, currently at our Friday opening events in Brno, Silverstone and Valencia
Bid for paddock passes at any event - we supply the in-paddock hospitality as part of our Pole Position Club!
Do the ultimate experience of riding on the Ducati pillion of Randy Mamola or his colleague at Silverstone!
Ride an eBike! A lap in front of the entire crowd! With paddock and VIP of course.
Attend any of the Two Wheels for Life events, such as Day of Champions, or paddock days in Aragon & Valencia. If you are a package customer with us we will help facilitate your participation
Join us on the next Africa Ride! This will be the experience of a lifetime as we use the Two Wheels for Life bikes and ride the very same "roads" used by the health professionals.
Donate! It's tax deductible and you get bragging rights! (And we will love you!)
For all of these and more, you can contact us, or visit the Two Wheels for Life web site below.