Having problems to see this? Click here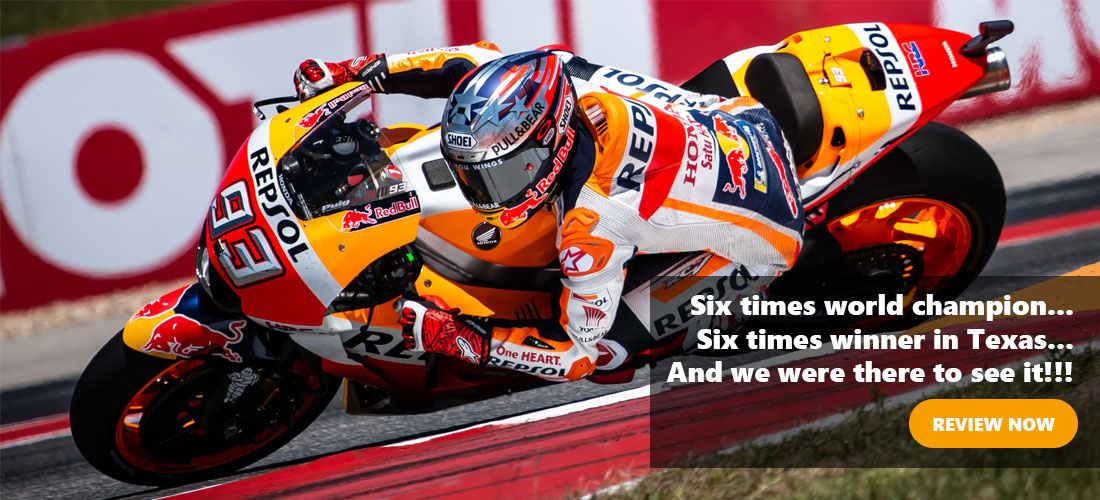 With the MotoGP to return to Europe for the first time in 2018 book your seat to bare witness to the closest season yet. Only 8 points in the top 5! Where will you be?
Last few rooms left for French GP

The French GP is just a few weeks away, but as time flies, a few weeks can be here sooner than you think. If you are still thinking about attending this event at the historic Bugatti Circuit of Le Mans . Now is the time to book, as we have still some packages left at our popular Classic Package. Combine this with one of our Team Experience and one of the few grandstand tickets left. Book Now before we sell out of this historical event.
Mugello Deluxe package selling fast!

Who wouldn't want to see crazy crowds in Mugello and be a part of a famous track invasion?! Coming with us, you can enjoy Valentino Rossi's home race being based in our Deluxe hotel with swimming pool, private track transfers, opening party and many more!
Sachsenring MotoGP™ packages

Nestled amongst hills and forests of eastern Thuringia, Gera dates from the 9th century. Being just 35 minutes from Sachsenring makes this a lovely town to base our tour to the German MotoGP and we offer 2 packages here! Trackside we strongly recommend joining our Pole Position Club in the paddock or MotoGP Team Experience with one of our partner teams.
Misano MotoGP™ is back!

Misano is one of the most enjoyable MotoGPs of the season. The weather is usually stunning, the atmosphere is electric. We have three hotel packages that offer a good variety of choice to suit your taste and budget. All of them include our Opening Dinner with special guest Cal Crutchlow and you can chose from some excellent grandstand tickets or spend the weekend in the paddock as a guest of our partner teams!
Find out about any MotoGP, WSBK or Isle of Man TT Race!
This message has been sent by an automatic system. Please, do not answer this email directly.
©2018 Pole Position Travel SE
Kaprova 6, Prague 1, 110 00, Czech Republic, +44 191 406 6260