The team at Pole Position Travel are in profound grief over the loss on 12 July 2018, of the road racer James Cowton at the Southern 100 meeting.
A hero on and off the track, he charmed us and our guests at the Isle of Man TT, at which we had made a commitment to sponsor him in the future. His charisma was such that all who came in contact with him instantly became fans, and to see him take 3 podiums of three races - including a win on the Superbike - at the PostTT S100, made us all swell with pride.
To say he will be missed is a drastic understatement. Our hearts go out to his family and the extended Castletown racing community.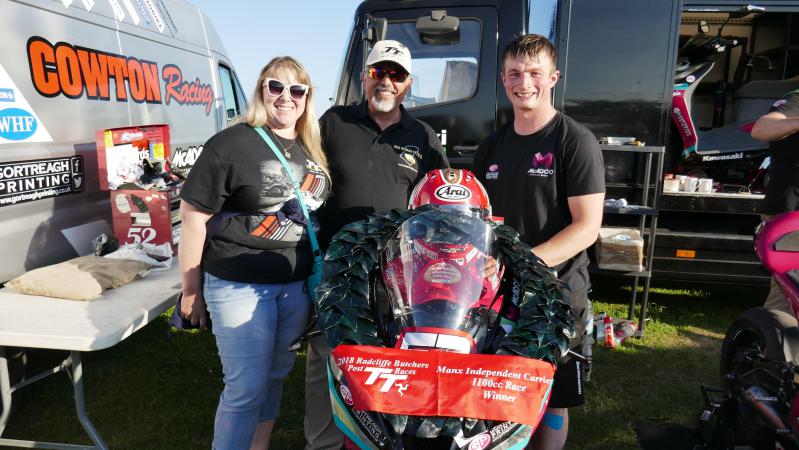 James with PPT guests after winning the PostTT Superbike race