If you have done the TT, you will be amazed about the Classic TT. Same course, many of the same riders, on bikes older than they are! Considerably more laid back, in many ways the Classic TT is event better!

If you haven't been to the TT, this will spoil you!

You will meet some of our supported riders, such as the amazing Czech woman racer Veronika Hankcoyova and our sponsored TT racer James Hillier. You will see the bikes up close with explanations from mechanics from one of our supported teams. You will visit the most mind-boggling festival of classic bike at Jurby. You will see some fantastic racing, and live the ups and downs with the teams and riders.

You are part of the event, not just a spectator!

We only can take a small group to this, be sure to book soon!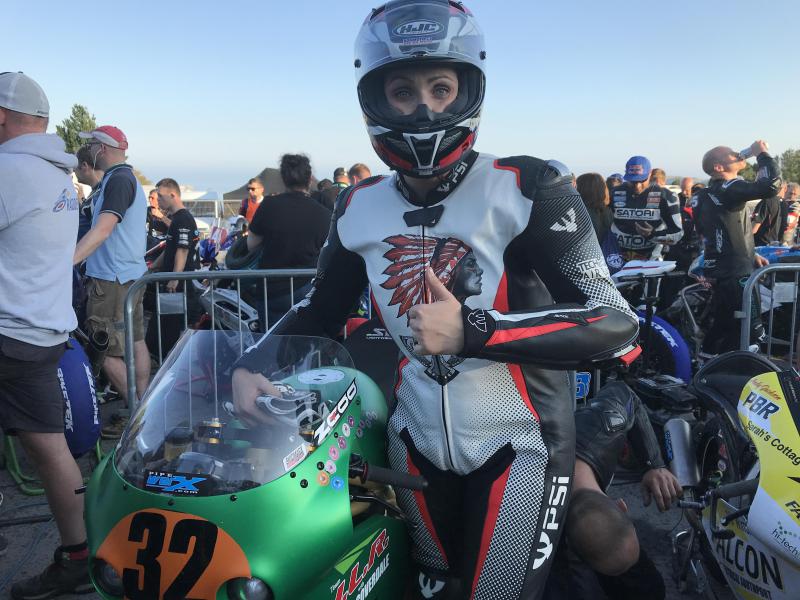 Veronika just before heading out for ManxGP Lightweight qualification (she took 15th and later earned a replica in the race)