2023 was our most successful year in Superbikes since we started offering tours in 2010! Tons of racing (13 races at Donington this year!), tense action, multi-brand rivalry and awesome access are some of the reasons.

Portimao continues to be our flagship tour - the beloved circuit and destination now rivalling many MotoGP events for guests!

The surprise hit of the year however was the Czech SBK at Most. Stay in a 15th century castle, drink brilliant beer for just £1.25 a pint. Awesome circuit, just an hour from Prague. And we speak Czech! Give this one a try! (And our man Johnny Rea won there!)

New events at Balaton Hungary and Cremona Italy should be exciting. We will be launching tours to these soon -- let us know if interested

And of course we will run guided tours to the superb Donington Park and Misano!

Finally our team experiences with Kawasaki are super popular with several events (Donington, Portimao, Misano) selling out -- if you wish to join us and the team book soon!

We do not have final prices on the SBK products, prices are based on 2023, however we cover these with our "10% promise" that if prices exceed 10% increase you may cancel for full refund of any deposit.

HOWEVER anyone booking online and paying deposit by 15.Nov.23 will have fixed prices (from 2023)

See you at the SBK!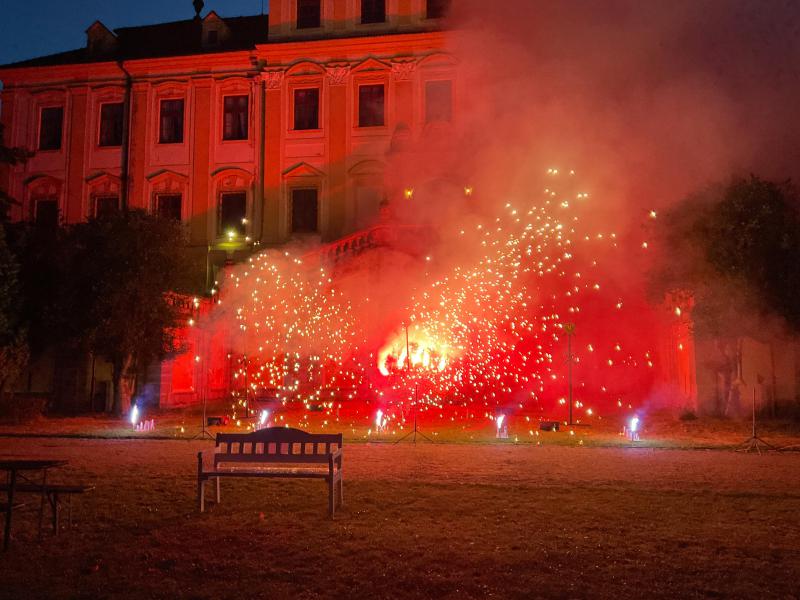 Saturday fair and fireworks at the Czech castle!