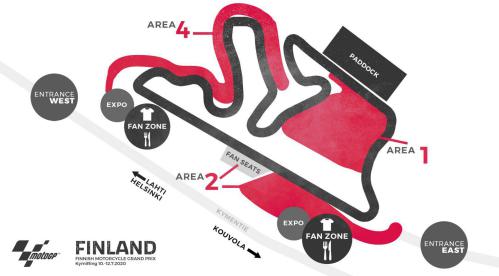 Your choices are:

1/ Grandstands (or standing). There are 4 areas of the course, and you can stand or sit in a reserved grandstand.

2/ Hospitality. We offer the top MotoGP VIP Village. We also expect to offer a mid-range hospitality once we have details.

3/ Team Experience. Why not enjoy the event as a guest of one of our MotoGP teams or our Moto2 team (as part of our Pole Position Club)? This puts you inside the paddock, and (we expect) that your paddock pass will also grant general admission access for track viewing. We will advise further options when known. We have a VERY FEW "Platinum" places, which amongst other benefits, grant you MotoGP GRID access!