Event description
We have been the leading (and often only!) tour operator to the Aragon SBK and MotoGP events, so we have a pretty good idea what is in store for you.

A lot.

The setting is very rural - about a 3 hr drive from Barcelona, or 2 hours from the nearest airport (Zaragoza or Reus) and set amongst stunning rugged scenery that you imagine looked about the same at the time of the Moorish occupation. The place is steeped in history. Driving through the lovely town of Alcaniz under the stunning castle dominating the skyline, we half expected El Cid to come charging down from the hills!

The circuit is very modern, with numerous superb features that present huge challenges to the riders and exciting viewing for all. This is a track you want to get around and see (but bring sunscreen & a hat!).

Since there are only 4 hotels in Alcaniz, accommodation anywhere near the circuit is all but impossible (teams are routinely staying 50-70 minutes away!) however we might be able to help -- even though we aren't running a scheduled tour, we know the place very well. (And if sufficient demand we will add a packaged tour)

You really want to go VIP or Team Experience on this one -- with so few attendees, you will feel like royalty.

Circuit information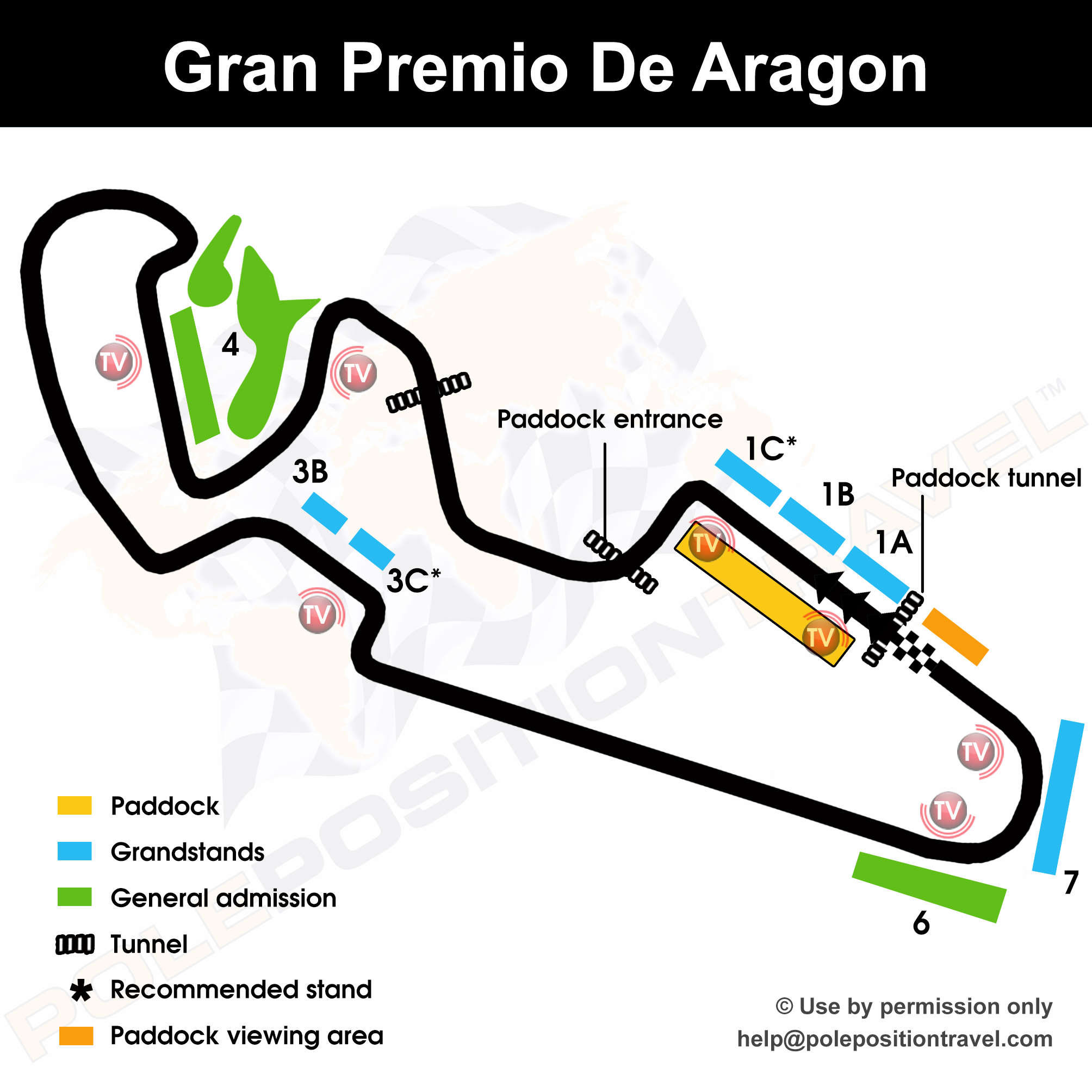 WSBK Aragon 2019
5th - 7th April 2019
| | |
| --- | --- |
| Circuit | Motorland Aragon Circuit |
| On site helpline | +34 654 151 194 |
| Backup | +44 191 406 6260 |
One-click weekend!™
| Package | Ticket type | Price PP | |
| --- | --- | --- | --- |