Event description
What is it about the Dutch?! You think this is a straight-laced country with a somewhat reserved image? Then you come to Assen and experience what is always the biggest non-stop party of the year! The campgrounds turn into impromptu outdoor rock festivals, and the towns are crawling with Dutch bike fans day and night.

If WSB ever had a spiritual home Assen would be a top contender for the title. Even after the shortening of the circuit a few years ago it still retains much of its character with high speed and heavily cambered corners leading on to good straights allowing out-breaking manoeuvres for the bravest riders. Both MotoGP and WSB have seen many of their most exciting races take place here amongst the dikes and canals of Northern Holland. This is a fantastic track with lots of action points and great viewing. The track itself is flat as a pancake; but hills have been built up around it to afford many superb vantage points.

We don't run a scheduled packaged tour to this event, but we can assist in organising accommodation and other information - we have been coming to this since 2003 and know it fairly well! If sufficient demand, we can organised a guided tour or a tailored package.

The track has excellent viewing all around, of course we strongly encourage you to upgrade to full team experience or VIP; with full paddock access and hospitality. You can even do both!


Circuit information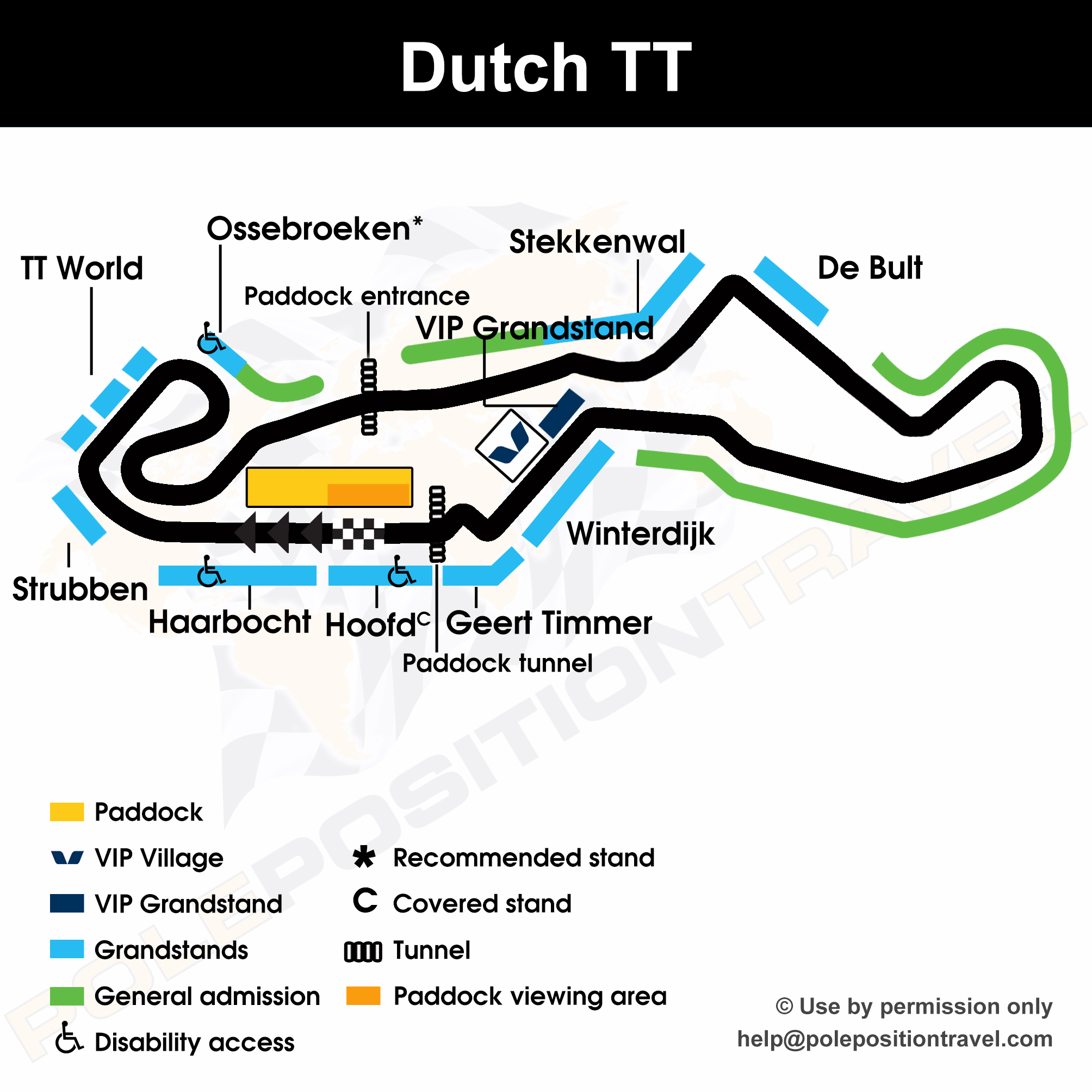 WSBK Assen 2019
12th - 14th April 2019
| | |
| --- | --- |
| Circuit | TT Circuit Assen |
| On site helpline | |
| Backup | +44 191 406 6260 |
One-click weekend!™
| Package | Ticket type | Price PP | |
| --- | --- | --- | --- |