Event description
The Chang International Circuit (aka also known as Buriram United International Circuit) in Buriam, Thailand is a purpose-built facility opened in 2014. The 4.5km Tilke-designed circuit presents huge challenges, with tight technical sections and several huge straights.

SBK has come here three times, 2018 will be the fourth trip by the paddock. We are delighted that our partners Kawasaki have won every race here, with Jonathan Rea winning 5 of the 6, his team mate Tom Sykes taking the 6th.

With MotoGP making its debut here first at the pre-season test in February then the first Thai MotoGP round in October, the interest in this track and the SBK has shot up.

We base right in Buriram, at a lovely 4* hotel just 6 minutes from the track, home to many teams and riders. You will be in the thick of the action on- and off-track. With an expert guide on hand, we take care of you the entire trip. The package is 3 nights from Friday however you may stay longer at either end to enjoy more of this relatively untrammelled part of the world. To REALLY make things easy, you may join us in Bangkok, meeting us Thursday morning at our downtown 5* hotel and we will take you via van and aeroplane directly to your Buriram hotel, returning Monday afternoon. (We can even book you into the Bangkok hotel).

You are free to select any tickets for the event, but of course we strongly recommend joining us in our Team Experience with Kawasaki. Who knows? They might even make the podium! For the very top experience, go Kawasaki Platinum - and actually join Tom and Jon on the start GRID. We also offer the lovely SBK VIP - customers there will still have the opportunity to visit the Kawasaki garage.

With our guide off track and Kawasaki on track, you will be free to focus on the action!

n.b. as in all our SBK events, we require a minimum number of attendees to send a guide. If we fail to reach that number you will be offered a reduced price for a 'self guided' package or full refund. This is not expected in 2018.
Circuit information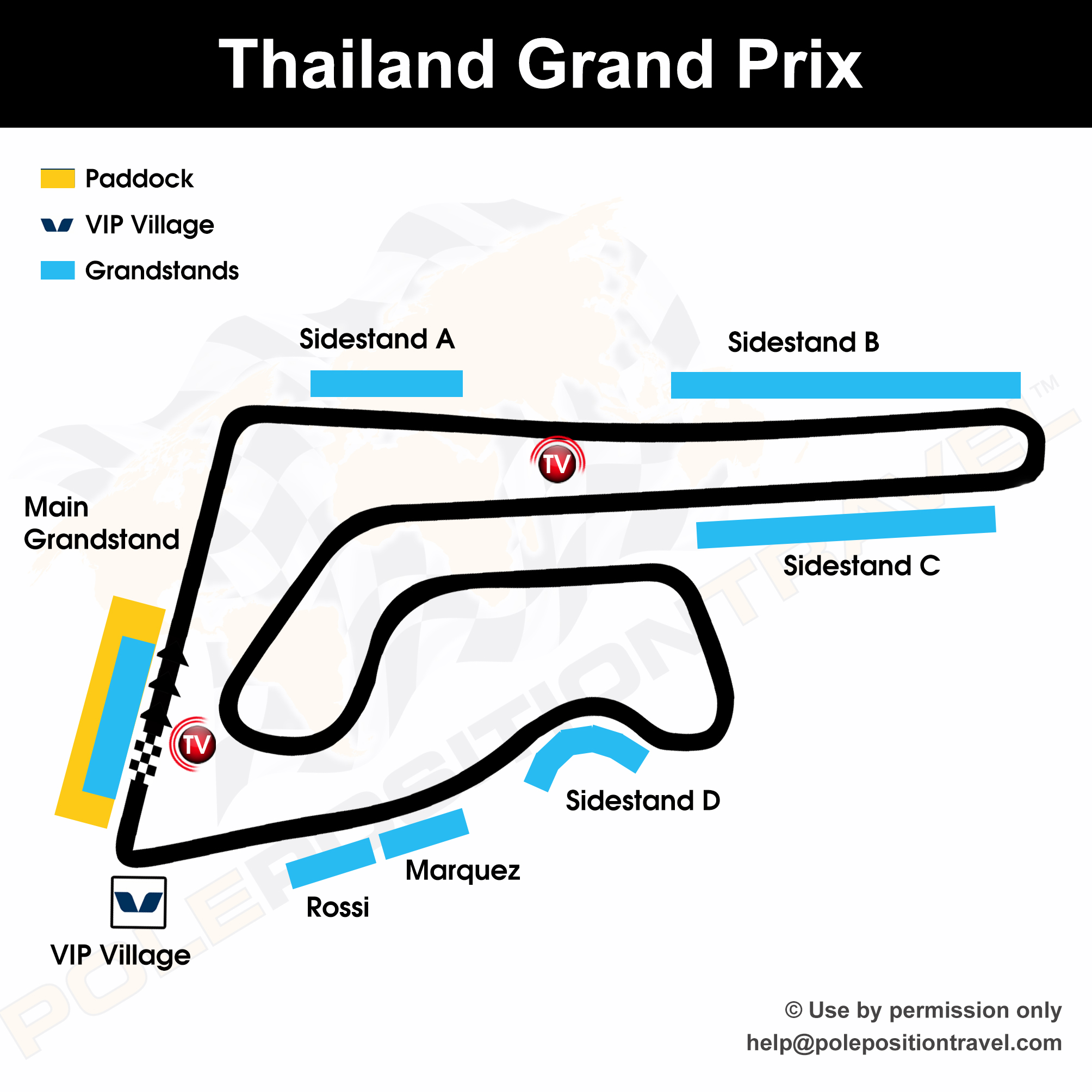 WSBK Thailand 2019
15th - 17th March 2019
| | |
| --- | --- |
| Circuit | Chang International Circuit |
| On site helpline | +44 7973 748591 |
| Backup | +44 191 406 6260 |
One-click weekend!™
| Package | Ticket type | Price PP | |
| --- | --- | --- | --- |