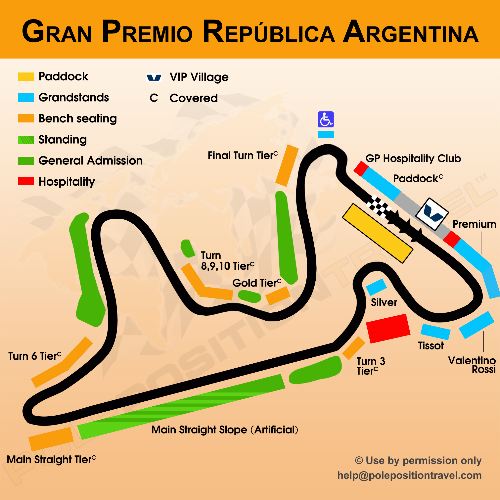 Also see the PADDOCK GUIDE for access and viewing for Team Experience guests (2022 guide so subject to change)
There are MANY ticket options at this track!

First to decide:
Team Experience, Hospitality or Grandstands?

If you go Hospitality, bear in mind the VIP Village offers free PADDOCK access. The Team Experiences of course grant you paddock access all weekend, and you are a guest of the team. For MotoGP this includes the in-paddock "light" hospitality of the team, and the ability to go to the trackside (service road)

There are many grandstand options. Consider The Premium (blue) Zone if you want to "invade" the track after the MotoGP race (and also reserved seats). We think the Final Turn benches are good value for money. The General admission however also looks to have excellent viewing.

Warning: the grandstands and especially the concession areas nearby can get very crowded!