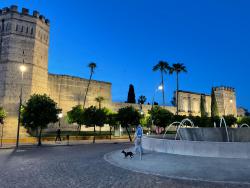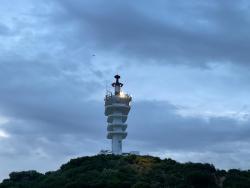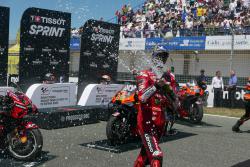 See all published photos
Gran Premio De España 2024 is published!
Event review - Gran Premio De España 2023
Possibly the most iconic circuit in MotoGP -- Jerez is a "must go" event for all fans!

This year was no exception: perfect weather, awesome racing, great group!

We started early on Wednesday meeting our newly sponsored Red Bull Rookie rider Eddie O'Shea #8 and his dad Sebastian. We went for a bite at one of the spectacular squares in old Jerez and Eddie related the sad news of his injury from Portimao preventing him from participating in the Jerez.

Happy Hours Thursday by the hotel pool in more perfect weather got us off to a great start.

Friday was a scorcher of a day, but this didn't diminish the excitement of exploring this legendary track! We got a tour of the Red Bull Rookies paddock - exciting to see the kids moving into the international scene.

Friday evening Eddie and Seb were joined by expert MotoGP journalist Simon Patterson for some great insight into the sport as well as what it is like as a kid entering racing - and almost more importantly, what it is like as a parent!

Saturday we were thrilled when our boy Brad Binder took a sensational win in the sprint race! Teammate Miller took 3rd with Bagnaia between them. We managed to get doused by Pecco's champagne!

We had guests with both Gresini Ducati and LCR Honda -- different but both great! Saturday night our paddock guests joined us in LCR for dinner and drinks and a spellbinding talk from veteran Spanish journalist Manuel Pecino

Another perfect day Sunday started with a thrilling Rookies race - appropriately 3 Spaniards on the Spanish podium!

Also predictably exciting was the Moto3 race, where our team VisionTrack took a respectable 12th with Scott Ogden. But the thriller was on its way when our formerly sponsored rider and friend Sam Lowes took the top spot in Moto2!

Binder traded places with Bagnaia in the MotoGP race but we were not unhappy with 2nd! More champers!

We concluded the weekend with a fantastic night on the town, starting in a Spanish restaurant right off the main square of Jerez and indulging in a taste of Jerez's most famous product; and then some post-prandial ice cream and beer!

This event can't fail!
Picture gallery - Gran Premio De España 2023
See our photos of the event on Flickr here Or check out ALL of our past event galleries here