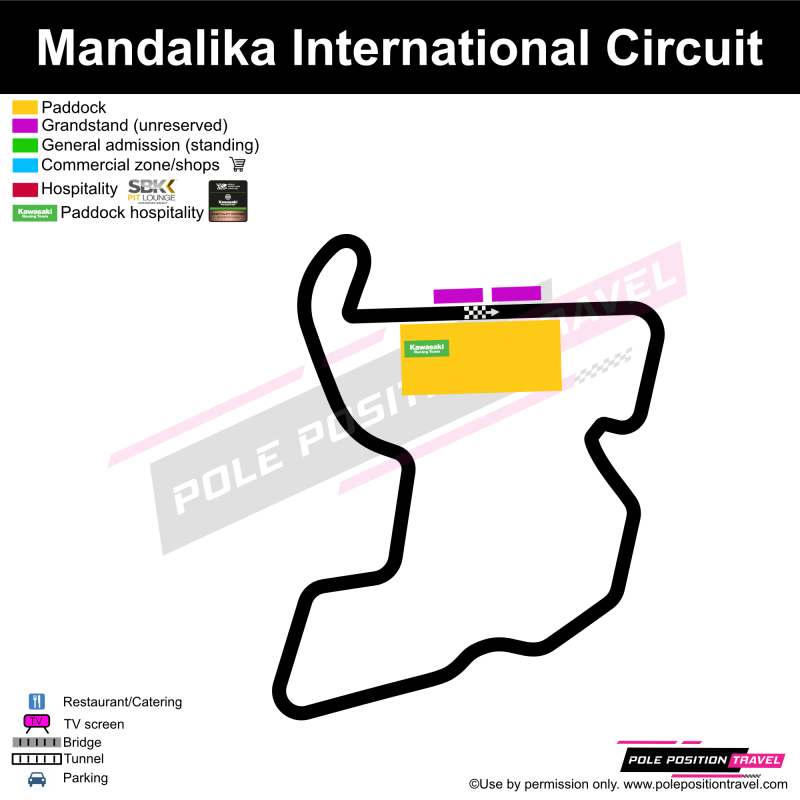 Brno has superb viewing facilities. We will sell over 1000 tickets this year, and with a large team of people at the event, you can be assured that if you have any problems, one of our reps will be on hand to help out.

Your main consideration is the experience you prefer at a MotoGP. Here are our suggestions:

Team Experience/Pole Position Club: We offer in-paddock hospitality with MotoGP teams, garage visits, lunch and drinks. Get behind the scenes and meet the riders.

VIP Village: The top official hospitality, situated just above the pits with pit lane walks and paddock tours.

BrnoGrandPrix.com Club: Catered tent in best viewing area of track; CCTV, private stands, paddock/pit visit; full weekend programme. Fantastic value.

Grandstands. Essential choice is between the main straight (T3/T5/T2) or back curves (T6/T1/T4). If any doubt, go T1, although T4 very good value for money, just a little longer walk. All grandstands give you access to the tunnel under the main straight - an important consideration if you plan a track wander.

Standing. GOLD gets you infield - and the ability to walk anywhere on the track including our favourite standing area 'C' - about the best view on the track (that is why our Club is next door!). Silver grants you access to the outfield only, but still some great viewing. There are a number of TVs available for viewing. DISCOUNTED TICKETS AVAILABLE FOR PACKAGE CUSTOMERS ONLY!