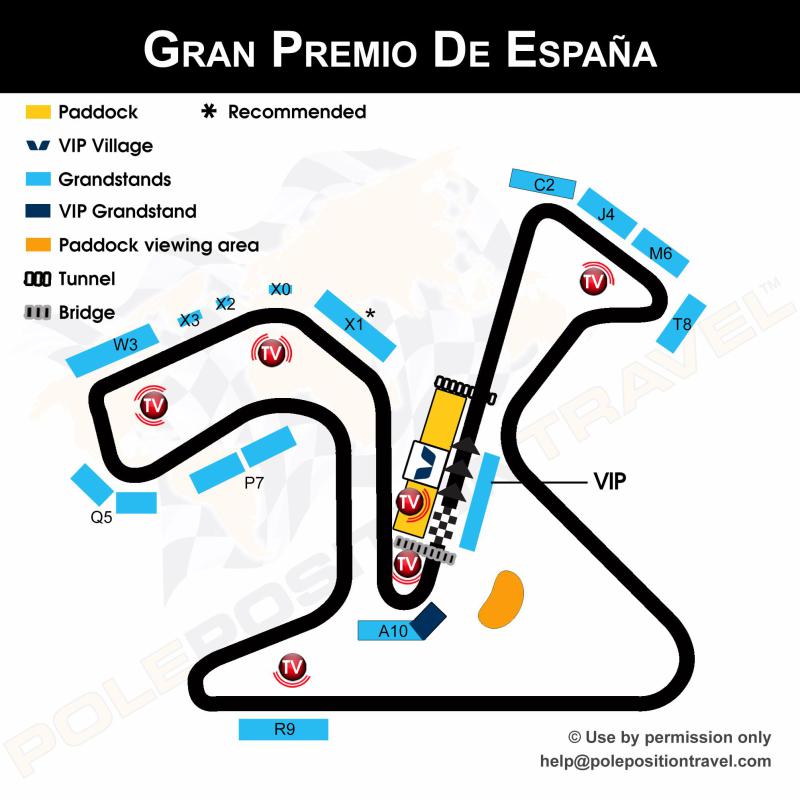 Also see the PADDOCK GUIDE for access and viewing for Team Experience guests (2022 guide so subject to change)
All tickets are valid all three days. We only sell stands we rate as best value and views. We also hand-select locations within the stands to ensure optimum viewing. All seats we sell have TV views.

X0, X1, X2, C2 and A10 are all reserved seats. R9 is unreserved.

We recommend X1 for great panoramic views of the latter curves, and A10 with great view over the race-deciding final corner.

Best value for money is R9 - with full general admission access and a view on the slow Dry Sack corner.

We highly recommend the VIP Village - one of the best in MotoGP with great views, catering, paddock visits and pit lane walks and much more...

TEAM EXPERIENCE: Our special Team Experience packages are available for this event. This sets you up as a guest of one of our sponsored teams for a day or the weekend, with paddock access, pit visits, rider meetings, and more! We can offer MotoGP teams Gresini, LCR or Aspar; and we also launch our 2018 Pole Position Club here (Moto2/3). ALL packaged Pole Position Club members will have FREE dinner at the circuit Saturday night!