Our opening reception and dinner takes place from 19:30 at the Misano circuit restaurant. Cal will entertain us with one of his usual "tell it like it is" informal talks. He will be joined by several paddock denizens, and we will also feature a young rider or two.

Appetisers, beer, wine, soft drinks and a scrumptious dinner are all included.

This is included with all package bookings, others may book independently.
See link below (and some more great photos!)

PS -- if you still want to join us on a package, we may have some last minute places. Please CALL, they are not available online.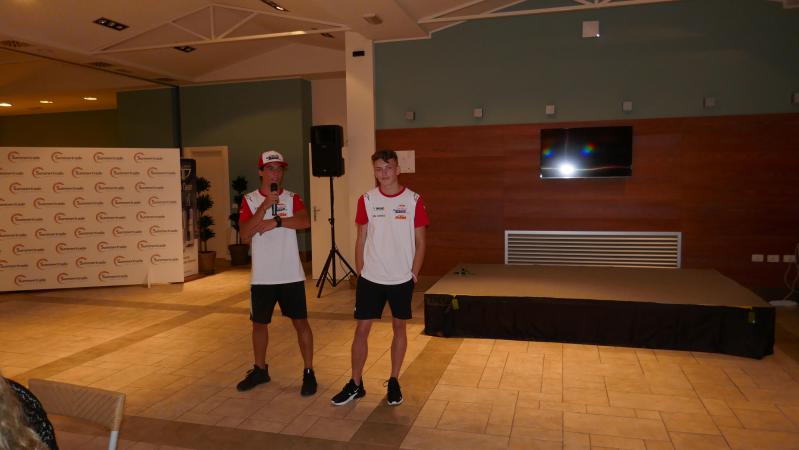 In 2018 we also had several of the Red Bull Rookies, who were at least as interesting as Cal!