We offer a great set of packages for the MotoGP of Catalunya, all set in the beautiful city of Barcelona!

We give you 3*, 4* and 5* options, all with track transfers, guides, welcome packs and our famous Friday evening opening dinner with star guests!

Match it up with the tickets of your choice - from any of the cool grandstands, to two excellent Hospitality options, or stay with us inside the paddock as a guest of one of our teams!

But the best thing about Catalunya is the Monday MotoGP Test, where we spend the day as about the only "tourists" as guests of a MotoGP Team.

To help you get this close to the action, we have introduced our "Superfan" package which gets you all the basics INCLUDING the Monday test (plus track transfers from Barcelona, opening dinner, guides and grandstands) but you can economise by organising your own accommodation.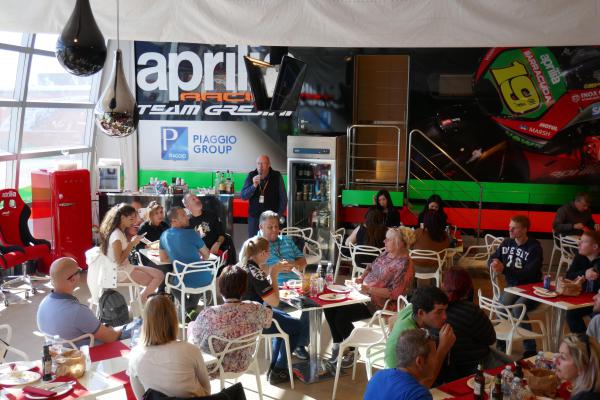 We bring a top 'insider' speaker to help us understand what is happening at the Testing (this is Neil Spalding, MotoGP Tech guru)