Some of our Moto3 Team clients in 2023 will be proud guests of Moto3 rider Kaito Toba. Apart from full paddock access, "goodie bag" & hospitality, Kaito will take you 'behind the scenes' sharing what it is like to be a competitor in the world championship!

However if you are thinking of coming to several events in 2023, ask us about personal sponsorship. One main benefit is you can get a permanent pass, allowing access to the paddock for ALL MotoGP events, and includes the trackside service road! This sets you up as one of the "members" of the MotoGP circus, sp the prestige value alone is immeasurable. Also as an insider this entitles you to 'trade rates' from all Pole Position Travel services!

And best of all, you get to hang on the edge of your seat every Moto3 race cheering our boy on to victory!

We can't do too many of these!

Kaito has moved to the SIC58 team for 2023 -- we are looking forward to a great partnership with this iconic team!

We are wishing Kaito all the luck and success in 2023!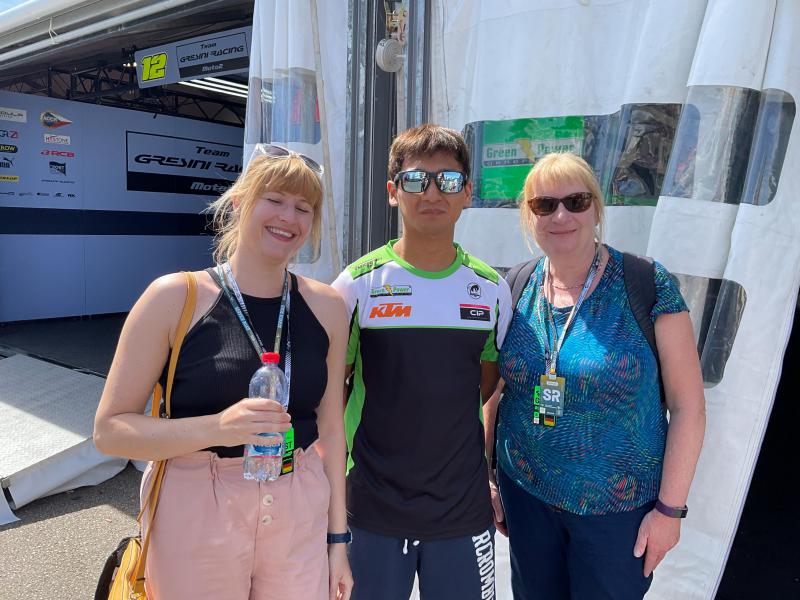 Kaito is super friendly (and speaks perfect English)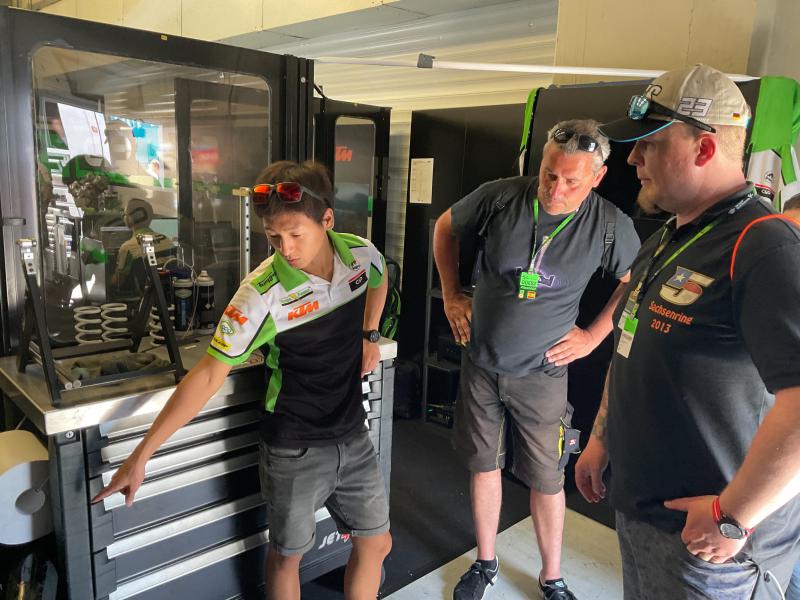 Private garage tour where he answers any and all questions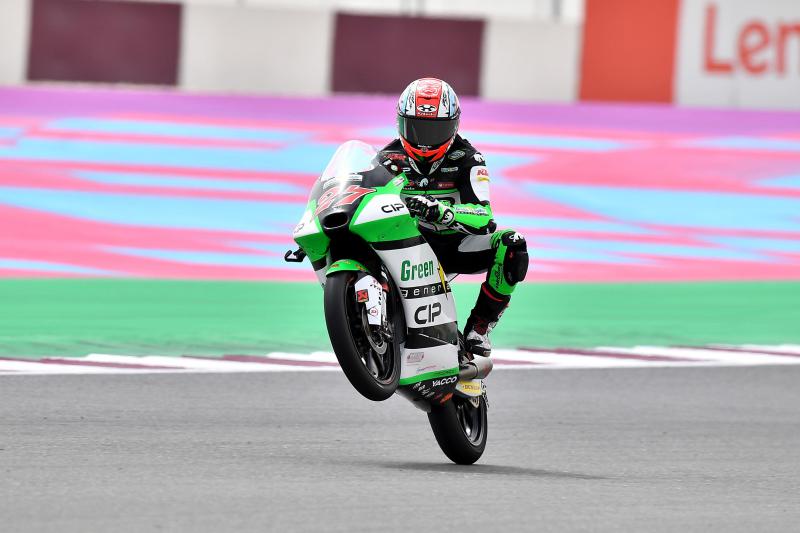 Banzai Kaito!