Sadly our usual hotel, The Silverwater, had a long standing booking which coincided with the new MotoGP dates; so we have had to change hotels for the first time since 2010. However we have come up with a cracker!

Our new Island Package is based at the newly renovated (re-opening summer 2023) Sea Pavilions in Cowes - 30 minute walk to the bandstand, 11 minute drive to the circuit. A few meters from the beach, the famous Gregory Peck movie "On the Beach" was shot here! Who can forget Fred Astaire competing in the last ever Grand Prix in his Jag?

We are very excited by the plans of the new owners, and we are sure they will be rolling out the red carpet for the stars of today -- you and we!

Our package is the same as always - 4 nights B&B, Welcome drinks on Thursday, Friday opening dinner with special guests, track transfers, welcome pack with cool merch and of course our professional guides to ensure your expectations are exceeded!

The hotel features lovely 1 bedroom suites, studio double or twin bedrooms and new small but perfectly equipped 'efficiency' rooms which are perfect for singles but can also accommodate couples!

Pair the package up with any ticket type - grandstands, two hospitality options, and/or Team Experiences in the paddock for a perfect Moto weekend down under!

Book soon, we have fewer rooms this year and already many are spoken for.



(2024? Well, certainly will be at the Silverwater but we strongly suspect we will do both!)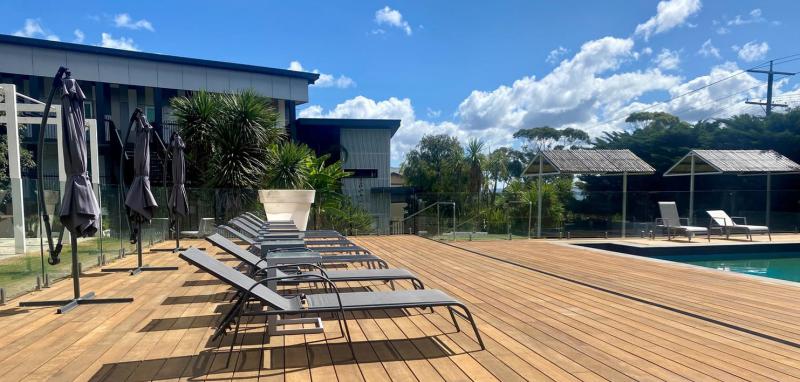 Let's hope the weather allows to enjoy the lovely pool and sundeck! Well if not there will always be the superb bar!



This will NOT be the last Phillip Island GP! :-)