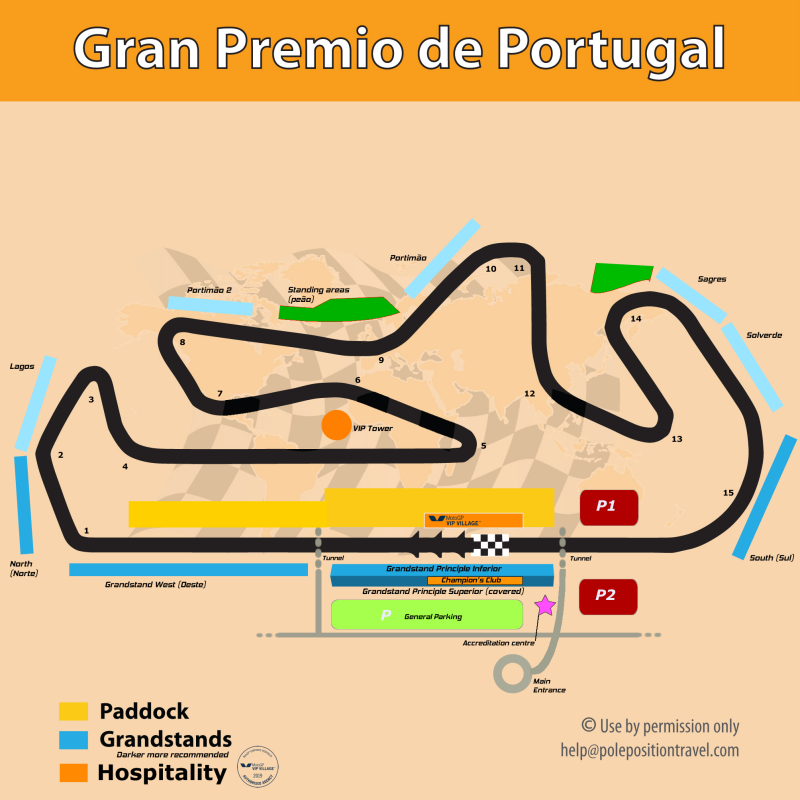 At the time of writing, Grandstand seating is available. We can take booking for specific grandstands, however we reserve the right to make substitutions. We recommend the main straight (the Principle Superior stand is the only covered g/s -- may not be essential in November, but popular at SBK!) or the first or last corners.

There are several excellent VIP options. The VIP Tower is one of the best views in all MotoGP. Go for this if you can manage. A lower end option is the Champions Club above the main grandstand, also with panoramic views and top catering. The VIP Village is expected to open for this event but at this moment we do not have details.

n.b. prices for the hospitalities are quite high in our opinion. We have taken this matter up with the circuit and they point out that not only will this be the only MotoGP round in Europe with hospitality, but owing to COVID restrictions they have to keep the places on offer well down (and thus costs are higher per person) WE appreciate their dilemma and hope our guests can as well.

There will be no paddock access, thus no team experiences at this event.