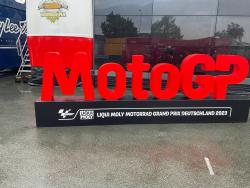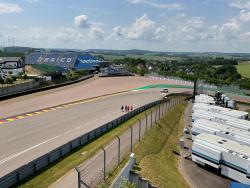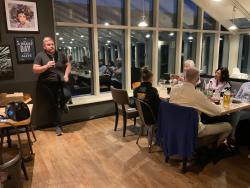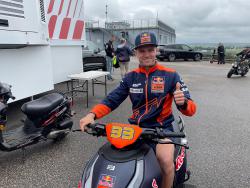 See all published photos
Come with us again!
Curently we haven't published our products just yet for Motorrad Grand Prix Deutschland 2024, but you can still register your interest with us, using the button below. We will contact when the event is releasd to make sure you won't miss anything! For prices you can check this year's products, which gives you a little idea about what to expect!
Event review - Motorrad Grand Prix Deutschland 2023
We have always said that Sachsenring is the unsung hero of MotoGP -- and this weekend reinforced our belief!

This is a track that has to be experienced, with the demanding corners, the huge elevation changes, and the superb facilities. It is also likely to be the most attended event of 2023, yet they manage the traffic superbly!

Thursday we welcomed guests in the great bar at the Hotel 56

Friday we had a superb talk and lengthy QA with veteran journalist Simon Patterson. We also got a tour of his famous camper van - in which he drives to ALL European rounds!

Saturday night a group raided the local Mexican restaurant for a crazy and fun dinner

Sunday after some great racing we ended up in the nearby beer garden with authentic German beer & food!
Picture gallery - Motorrad Grand Prix Deutschland 2023
See our photos of the event on Flickr here Or check out ALL of our past event galleries here