Nestled amongst hills and forests of eastern Thuringia, Gera dates from the 9th century and was a former home to German royalty and nobility. Much of the medieval architecture has been or is in the process of being restored after the ravages of the 20th century. Being just 35 minutes from Sachsenring makes this a lovely town to base our tour to the German MotoGP.

We offer 2 packages here:
- Our Superior package based in one of the top rated 4* hotel in the region, in the heart of the town, for 3 nights or more with track transfers, guides, opening dinner.

- Our Classic package in a cozy 3* hotel at the edge of the extensive city park and great value for money. This is on just a 2 night minimum if you want a shorter break.

Trackside we strongly recommend joining our Pole Position Club in the paddock or MotoGP Team Experience with one of our partner teams. This is also a great VIP Village. There are numerous grandstands to choose from in this viewers' track, we recommend a few.

Friday night we hold our opening dinner in an atmospheric restaurant with several special guests. Regular customers last year remarked that this was one of the best MotoGP dinners they had attended, having dinner alongside no less than 3 riders with brilliant food & of course lashing of local brews!

Book this one soon, we are limiting the tour size to just one coach!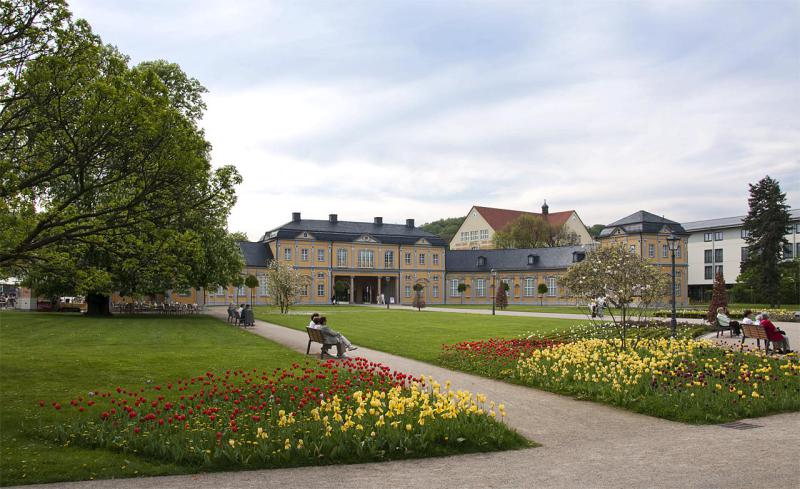 The lovely Orangerie in Gera