Qatar will be the place to be in 2019! With the biggest change to the MotoGP Lineup in recent memory, this will be the raced everyone will be watching!

Also, prices in Qatar are down considerably owing to the economic tug-of-war with its neighbours and their programme to attract more tourists. This is a superb value for money event!

We launch our Deluxe package in one of the top 5* Hotels in Doha - the Hyatt Grand; known to be the favourite hangout of top teams and riders such as Rossi & Lorenzo. Our Classic package in in a well-loved 4* hotel with a terrific bar and a short stroll to the mouth-watering Souk Waqif

Friday evening we will have dinner with some VERY special guests and a rider or two. You *really* want to come to this (we can't name names at the moment but you will be fascinated)

Best of all, we have offer a hugely discounted price on both packages - €200 less than RRP (and last year) for a very limited time (until Christmas).

And definitely consider the VIP Village here. The only place on the track you can get a beer or wine, it also features open paddock access all three days!

And Saturday you won't want to miss our glorious Desert Safari. Enjoy a day out on the sand dunes of the north, camel rides, quad biking (extra cost) and lunch near the sea. This is a huge highlight of the weekend.

Never made it to this event? Now is the time! Book a few extra days here, super relaxing and surprisingly a lot to see and do. We can advise, after all we have been to every Qatar MotoGP since it all started in 2004!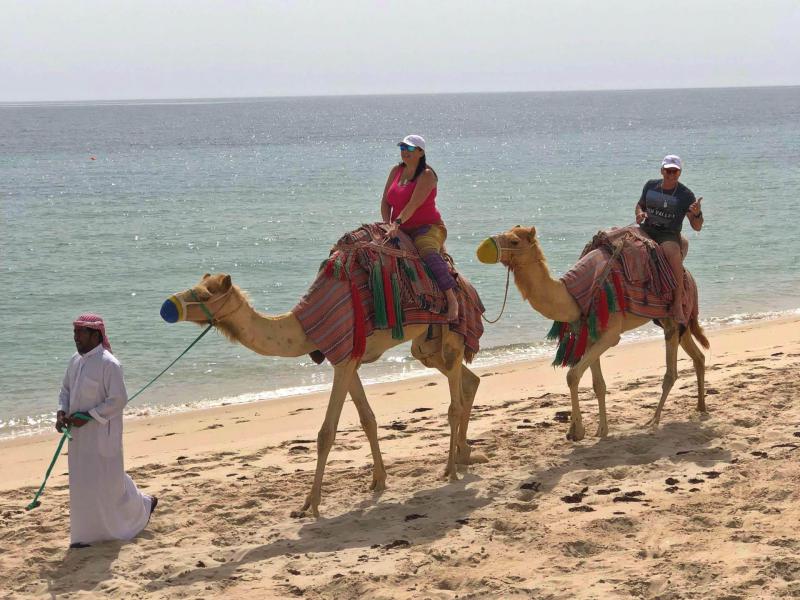 Most of the Desert Safari is done on 4 wheels, but some prefer legs!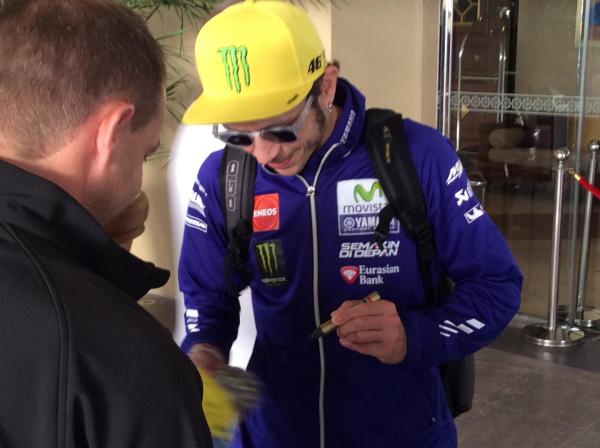 Rossi was kind enough to stop for a few sigs at our Deluxe hotel!