Event description
Join us for a close up look at both the new riders, teams and bikes AND their impressions of the first time at the Buriram International Circuit. We have a super tour based in a top 4* hotel in Buriram just 12 minutes from the track and home to teams/riders; and of course we will be VIP guests of a MotoGP team!

Our tour package is 4 nights from Thursday 15/Feb.

We stay in a superb 4* hotel very close to the track and home to many teams and riders. With B&B, guide, welcome pack, all ground transfers, and a dinner Saturday night with a top MotoGP guru, this will be the perfect setting for your experience at the track.

On track we are guests of Aprilia Gresini, and will have the opportunity to wander the paddock, see the garage in action, and generally see more of this new and exciting track. We are joined for lunch on the first two days by a noted MotoGP insider who will help gain insight into what is happening with the teams.

We can make your visit totally hassle-free by providing a guided transfer direct from our 5* Hotel in downtown Bangkok to your Buriram Hotel and back. (Leave Bangkok hotel about 12:00 Thursday, we are back at Bangkok DMK airport about 17:30)

We can only take about 10 people on our package, so be sure to book early to avoid disappointment.

You may also book just the test experience - only the on-track activities. You will collect your passes at our hotel or meet us at the track.


Circuit information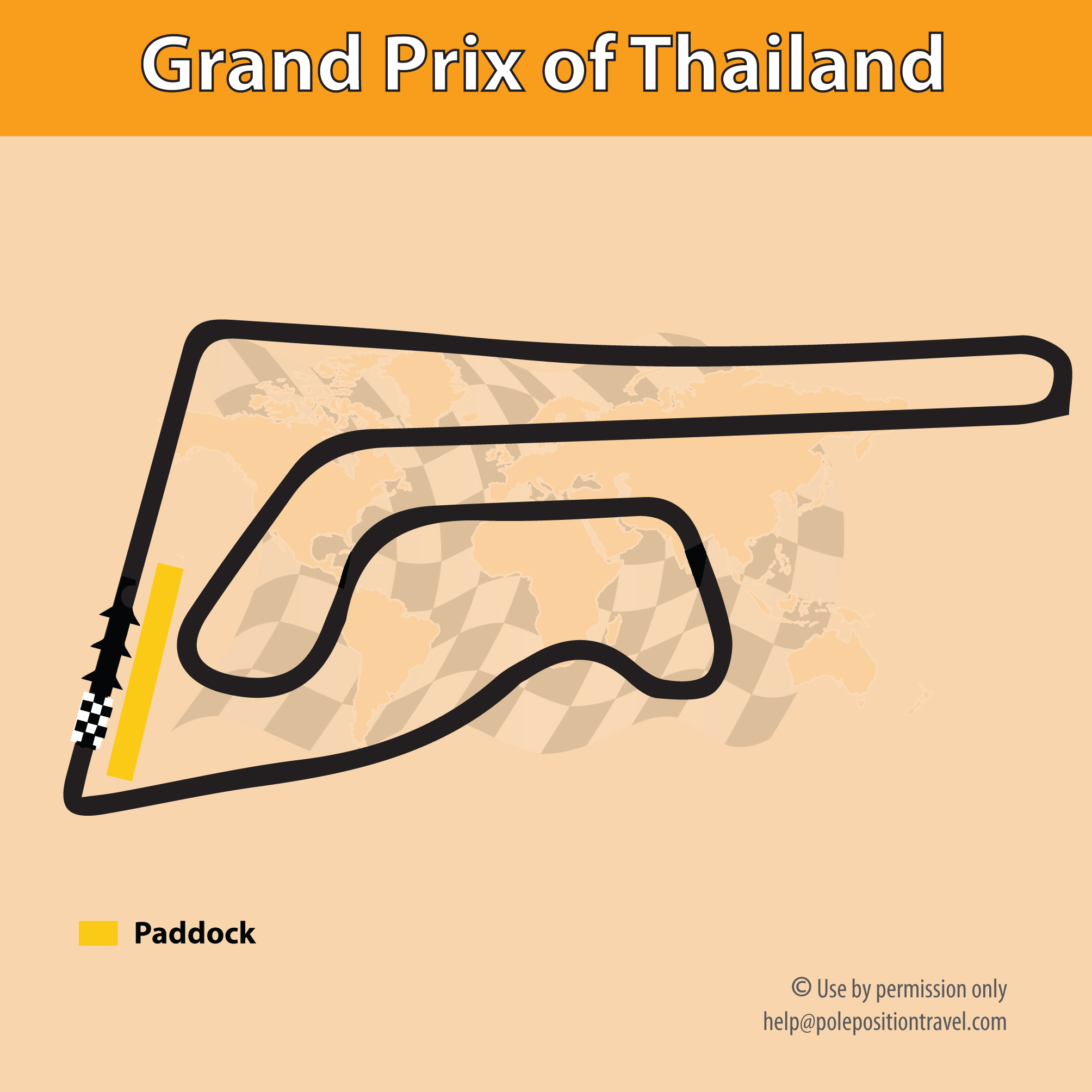 Thailand MotoGP Test 2018
16th - 18th February 2018
| | |
| --- | --- |
| Circuit | Chang International Circuit |
| On site helpline | +44 131 202 6544 |
| Backup | +44 191 406 6260 |
| Event brochure | |
One-click weekend!™
Here are some sample tour packages inclusive of tickets. You may purchase any ticket with any package for a totally tailored solution