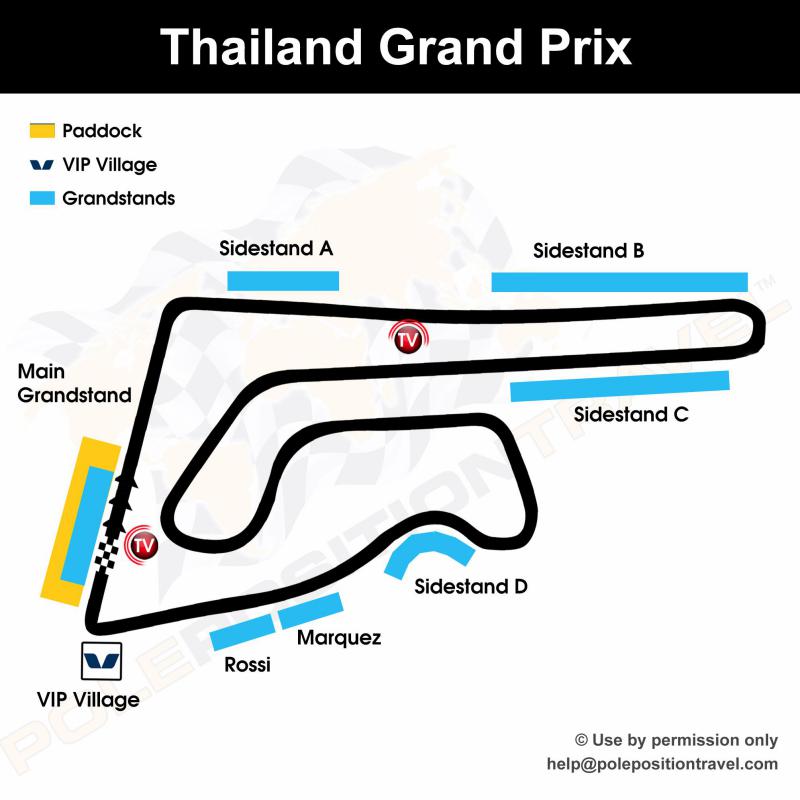 Also see the PADDOCK GUIDE for access and viewing for Team Experience guests (2022 guide so subject to change)
Your main ticket choices are:
- Grandstands. We sell grandstand tickets ONLY to package customers. If you wish to purchase on your own 10 or more tickets, we may be able to help.

- Hospitality. We currently offer the top VIP Village. Further options may be announced, contact us.

- Team Experience. You will be a guest of a team. Note that there isn't much team hospitality in the event, we offer an upgrade to the VIP Village which includes most of the MotoGP team benefits, notably track visit and garage tour(s). Select this to get the MotoGP Team Experience.

We also offer a very limited number of PLATINUM experiences - this is the full VIP with team experience, and adds a service road shuttle and a pass for the MotoGP start grid!