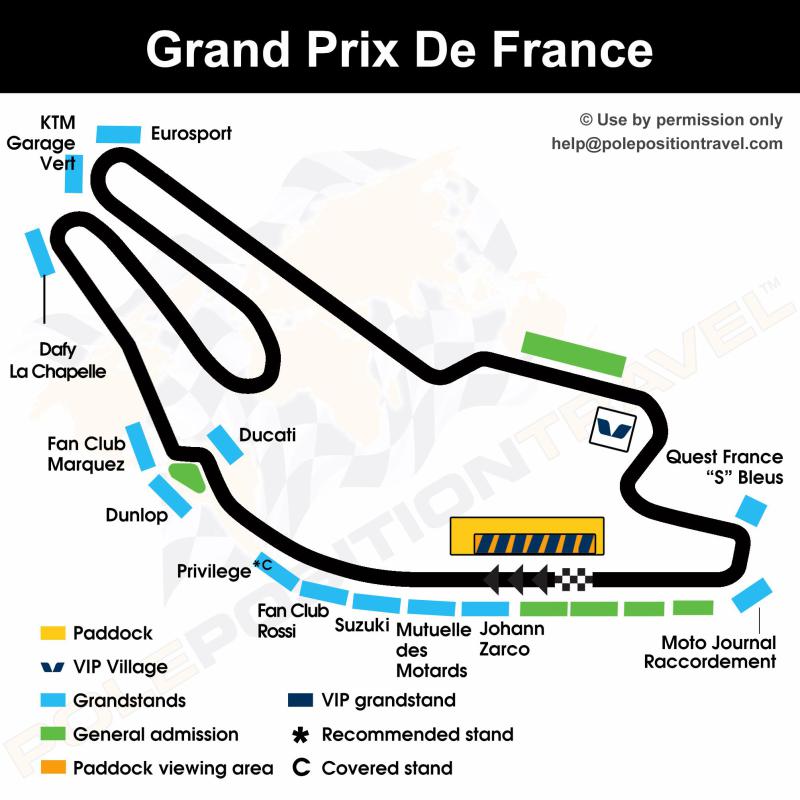 Also see the PADDOCK GUIDE for access and viewing for Team Experience guests (2022 guide so subject to change)
The Privilege grandstand is just at the end of the main straight, is covered and comes with a Saturday afternoon pit walk; thus it is our most recommended. There are many standing areas with good track views and some with TV. For the best view of a curve, go with Garage Vert. The Carrefour is set a bit back from the track and is not the best viewing in our opinion. However the circuit is quite open and you can wander a lot with any ticket

Alternatively consider our Team Experience. Join a MotoGP team for the weekend, or our own Pole Position Club to enjoy paddock hospitality and an opportunity to visit garages, meet riders and more. These also confer General Admission.