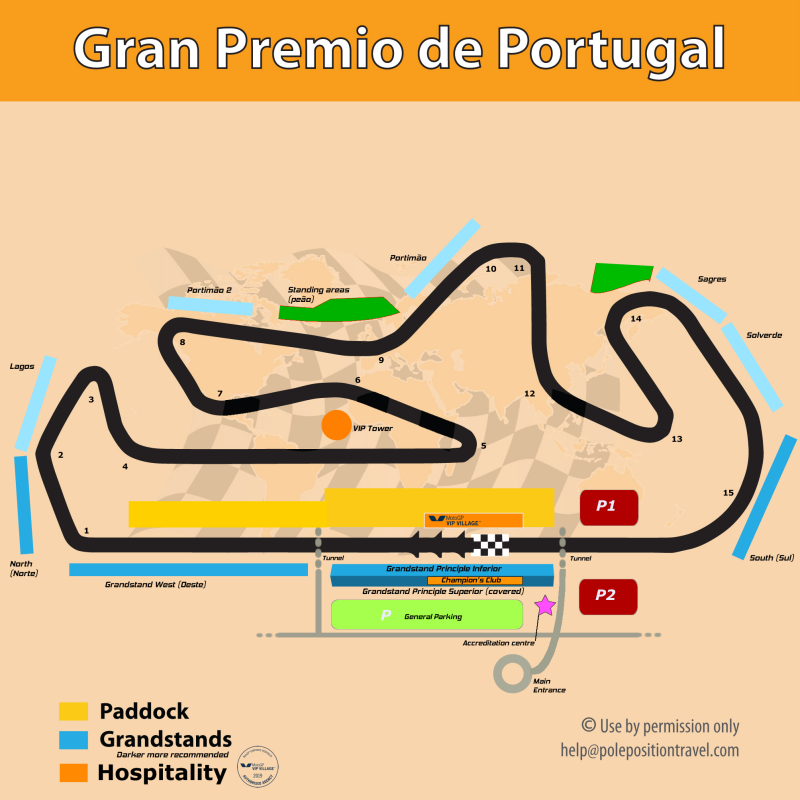 Also see the PADDOCK GUIDE for access and viewing for Team Experience guests (2022 guide so subject to change)
Portimao has superb viewing facilities.

Your main consideration is the experience you prefer at a MotoGP. Here are our suggestions:

Team Experience/Pole Position Club: We offer in-paddock hospitality with MotoGP teams, garage visits, lunch and drinks. Get behind the scenes and meet the riders.

VIP Village: The top official hospitality, situated just above the pits with pit lane walks and paddock tours.

VIP Tower: Insanely great views from the tower dominating the track. Some catering, paddock tour. Better viewing than VIP Village and for 3 days. We consider this one of the best hospitalities in all MotoGP

Grandstands. The Principale Superior is covered with great views and a view to the grid and podium. South grandstand on the final corner also popular.

Standing. There are scattered standing areas, but of course we recommend the stands or better

We only sell grandstands and general admission as part of a package booking.

DISCOUNTED TICKETS AVAILABLE FOR PACKAGE CUSTOMERS ONLY!